> Extended Stay Hotels > Caribbean > St. Lucia





Bay Gardens Hotel - St. Lucia, Rodney Bay, Castries
Welcome to the Bay Gardens Hotel Website. We are St. Lucia's Premier multi-award winning 71 room hotel, with an unparalleled reputation for luxurious, affordable accommodations. St. Lucia
Hotel Address: P. O. Box. 1892, Rodney Bay, Castries, St. Lucia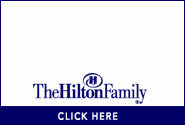 The Hilton Family Hotels
Best Western


Featured Hotel Deals !!!
Check out some great hotel picks for Autumn Travel
Featured Bed & Breakfast
View Beautiful B&B's worldwide
Interesting Getaways
Top destinations for amazing getaways and vacations.
Hotel Discounts
Check out these great special rates directly from our hotel partners.
Hotel Partners
Click here to view some of our featured hotel partners.