Hotels > Mid-Priced Hotels > USA > Arizona > Phoenix
---
Red Roof Inn Phoenix West - Phoenix AZ
Red Roof Inn Phoenix West, AZ is a pet friendly, family friendly hotel. This hotel is close to Maryvale Sports Park and the Arizona State Fairgrounds on I-10. The Red Roof Inn Phoenix West is also close to Phoenix Sky Harbor International Airport (PHX), Chase Field, US Airways Arena, University of Phoenix Stadium and Jobing.com Arena. This hotel is also conveniently located near the Phoenix Convention Center, AK-Chin Pavilion and NASCAR's Phoenix International Raceway (PIR).
Hotel Address: 5215 W Willetta St. Phoenix AZ 85043
Red Roof Inn Phoenix N. - Bell Road - Phoenix AZ
Red Roof Inn Phoenix North - Bell Road is a pet friendly, family friendly hotel. This hotel is close to John C. Lincoln Hospital - Deer Valley and Turf-Paradise Horse Racing. The hotel is also close to Phoenix Sky Harbor International Airport (PHX), Arizona State University West Campus, General Hospital, Rose Mofford Sports Complex, Peoria Sports Complex, Castles and Coasters and Victory Lane Park. When you check in, check out the fantastic amenities! The rooms at this 100% Smoke Free inn feature new, comfy Rest Suite beds by Serta, new high-end bedding and a large, flat-screen TV. Red Roof Inn Phoenix North - Bell Rd. also features free WiFi, an outdoor heated pool, interior corridors, coin laundry and elevators.
Hotel Address: 17222 N Black Canyon Hwy Phoenix AZ 85053
Fairfield Inn Phoenix Airport - Phoenix AZ


Book your stay at Marriott.com and earn Marriott Rewards points!
Rewards points can be used at 3,600+ hotels worldwide for free stays, golf, spa, dining, and other rewards.


The award-winning Fairfield Inn Phoenix Airport is centrally located 1 mile from Phoenix Sky Harbor Airport and 8 miles from downtown Phoenix, with Scottsdale, Tempe, and Arizona State University just minutes away. Free airport shuttle available 24/7. To
Address: 4702 E University Drive, Phoenix, AZ, 85034
Fairfield Inn Phoenix North - Phoenix AZ


Book your stay at Marriott.com and earn Marriott Rewards points!
Rewards points can be used at 3,600+ hotels worldwide for free stays, golf, spa, dining, and other rewards.


***A warm and friendly arrival experience awaits you at the Fairfield Inn Phoenix North. We offer a variety of complimentary amenities including: Continental Breakfast, USA Today, Cable Television, High Speed Internet Access & an outdoor pool and hot tub
Address: 17017 N. Black Canyon Highway, Phoenix, AZ, 85023
Best Western InnSuites Phoenix Biltmore/Scottsdale Hotel & Suites
Located at the heart of the prestigious North Central Phoenix Biltmore resort area near golf, uptown Phoenix, North Scottsdale, Desert Ridge shopping, and the Biltmore's dining and shopping options. Enjoy beautiful mountain views and just minutes from fantastic hiking in the Piestewa (Squaw) Peak Phoenix Mountain Preserve. Select from Studios, Executive/Family Suites and Romantic Jacuzzi Suites. Includes Year-round heated pool/spa/fitness center and FREE INNSUITES EXTRAS: Free Full Hot Breakfast Buffet, Free WiFi, Free Evening Social Hour and much Free extras! Best rates are found at www.innsuites.com
Hotel Address: 1615 E. Northern Avenue Phoenix, AZ 85020
Holiday Inn North Phoenix - Phoenix Arizona


TOLL FREE HOLIDAY INN RESERVATIONS 1-888-986-1562


The Holiday Inn North Phoenix is the newest in contemporary styling and the most modern hotel in the North Phoenix area. Conveniently located off I-17 and a short drive from downtown Phoenix, Scottsdale, Tempe, Peoria, as well as I-10 , our beautiful 100% non-smoking hotel offers easy access to Metro Center Mall which includes a variety of restaurants, shopping, and entertainment. Our modern, sophisticated design offers a plethora of amenities such as spacious guest rooms featuring luxurious new bedding, enhanced bath experience, full service restaurant featuring Indian inspired exotic dishes, bar, room service and an outdoor pool and whirlpool. Our flexible meeting facility can comfortably accommodate up to 200 people and provides a variety of catering options. Our opportune location places you minutes from nationally recognized golf courses, Arizona State University's West Campus, Westgate City Center, University of Phoenix Stadium, Jobing.com Arena, Chase Field, Deer Valley Municipal Airport and Phoenix Sky Harbor International Airport. Nearby corporations include American Express, Discover Card, PetSmart Corporate Headquarters, Goodwill Corporate Headquarters, John C. Lincoln Hospital, Banner Health, Farmers Insurance, and Renal Care Group . We are certain that your stay in the Valley of the Sun will be a blazing experience so Relax, its Holiday Inn .
Address: 12027 North 28th Drive Phoenix United States 85029
Fairfield Inn & Suites Phoenix - Phoenix AZ


Book your stay at Marriott.com and earn Marriott Rewards points!
Rewards points can be used at 3,600+ hotels worldwide for free stays, golf, spa, dining, and other rewards.


The Fairfield Inn & Suites by Marriott is conveniently located in downtown Phoenix business and leisure venues. We offer the comforts of home with your budget in mind. We are committed to making every guest feel welcome. Total rooms and suites: 107
Address: 2520 N. Central Avenue, Phoenix, AZ, 85004
Holiday Inn Phoenix Downtown-North - Phoenix AZ


TOLL FREE HOLIDAY INN RESERVATIONS 1-888-986-1562


Welcome to our hotel in Downtown Phoenix, AZ! Conveniently located just a block from the new Metro Light Rail , the new Holiday Inn Phoenix Downtown North is in the middle of the city's shopping and financial districts. Our Phoenix, AZ hotel offers convenient access to attractions and businesses which include Reach 11 Sports Complex, Heard Museum, US Airways Center,Chase Field, St. Joseph's Hospital, AZ Heart Hospital, Phoenix Children's Hospital, State Capitol, Qwest, Xerox and U-Haul Int'l. The Phoenix Convention Center is just three miles and the Phoenix Sky Harbor Airport is within 8 miles of our 100% smoke-free hotel in Phoenix, both easily accessible by light rail. Our hotel offers a 24-hour business center and a meeting room for up to 30 guests as well as free high-speed Internet access. Lodging in our downtown Phoenix hotel offers our guests easy access to Phoenix's cultural attractions and multiple recreational activities. The University of Phoenix Stadium and Jobing.com Arena are just minutes from our Phoenix hotel. Our Phoenix accommodations offer an outdoor pool and a 24-hour fitness center as well as the convenience of on-site covered parking . Enjoy a delicious and satisfying meal at Soleil Bistro or visit the lobby for a freshly brewed cup of coffee. Look again at the new Holiday Inn Phoenix Downtown North and discover a great Phoenix hotel.
Address: 212 West Osborn, Phoenix AZ 85013
Americas Best Value Inn-Phoenix/I-10 West - Phoenix Arizona
Welcome to Americas Best Value Inn of Phoenix, Arizona. Our hotel is easily accessible via I-10 exit 139. The Phoenix Zoo was voted one of the nation's top 5 kid friendly zoos. Looking at the various exhibits and natural habitats at the zoo is a great way to spend the day. We are located only 8 miles from Chase Field, which is the home of the 2001 World Series winning Diamondbacks. At Americas Best Value Inn of Phoenix, Arizona we are here to help guests feel at home. We provide guests with complimentary continental breakfast, an outdoor pool, and 24-hour front desk service.
Hotel Address: 1550 N. 52nd Avenue, Phoenix Arizona 85043
Americas Best Value Inn-Downtown Phoenix - Phoenix Arizona
Welcome to the Americas Best Value Inn, centrally located in the heart of downtown Phoenix. Our hotel is near the Phoenix Convention Center, US Airways Arena, Arizona Diamondbacks Chase Field, Dodge Theatre, and State Fair Grounds. We offer room side parking, complimentary wireless Internet, complimentary continental breakfast, and a guest laundry facility. Our clean guest rooms feature Cable TV with over 70 channels including ESPN and HBO, microwaves, refrigerators, and hairdryers. We offer the best value in the downtown area, with all the comforts of home at affordable rates. Whether you are in the area for business or leisure, come stay with us at Americas Best Value Inn - Downtown Phoenix.
Hotel Address: 424 W. Van Buren Street, Phoenix Arizona 85003
Holiday Inn Express Hotel & Suites Phoenix-Dwtn/Bank One Ball Pk - Phoenix Arizo


TOLL FREE HOLIDAY INN RESERVATIONS 1-888-986-1562


The Holiday Inn Express Hotel & Suites Phoenix Downtown-Bank One Ball Park is a beautiful hotel located Downtown Phoenix. We are withing walking distance to Bank One Ballpark, Arizona Center and the America West Arena. Free Airport Shuttle is provided from the Airport to hotel only. Additional hotel features include complimentary continental breakfast and free local phone calls. Visit Phoenix, AZ and stay smart at the Holiday Inn Express Hotel. ***Pets are not allowed at this hotel***
Address: 620 NORTH 6TH STREET, PHOENIX, AZ, 85004
Holiday Inn Express Hotel & Suites Phoenix/Chandler (Ahwatukee) - Phoenix Arizon


TOLL FREE HOLIDAY INN RESERVATIONS 1-888-986-1562


The Holiday Inn Express Hotel & Suites Phoenix/Chandler is located conveniently off of the I-10 Freeway and Chandler Blvd. We are comfortably located in a rural setting next to several nearby shops, restaurants, golf courses and hiking trails at nearby South Mountain. Our hotel has 125 sleeping rooms located on 4 floors with convenient elevators and 5 handicap accessible rooms. Our hotel rooms feature iron/ironing boards, coffeemakers, microwaves, and mini-refrigerators in all rooms. Our hotel amenities consist of a Complimentary Deluxe Continental Breakfast served daily, Free high-speed Internet in all sleeping rooms and wireless internet access in the lobby and meeting room, Free local and 800 calls, Free USA Today newspaper on weekdays, outdoor heated pool/spa, laundry room, exercise facilities, In-Room movies and Satellite TV with Free HBO. We also have a Meeting Room that can accommodate up to 35ppl in a Classroom Setting or can be used as a Hospitality Suite for up to 40ppl.We are just minutes away from the Firebird International Raceway, Phoenix Sky Harbor Airport, and Arizona State University Sun Devil Stadium. Companies a short distance from the hotel include Intel, Equifirst, Verizon Wireless, Checkfree, AT&T and Honeywell to name a few. Our hotel is ideal for both leisure and corporate travelers.
Address: 15221 SOUTH 50TH STREET, PHOENIX, AZ, 85044
Holiday Inn Express Hotel & Suites Phoenix-Airport University Dr - Phoenix Arizo


TOLL FREE HOLIDAY INN RESERVATIONS 1-888-986-1562


Whether you are in Phoenix for business or pleasure, the Holiday Inn Express Hotel & Suites Phoenix Airport has all the comforts and conveniences you expect from a luxury hotel. Centrally located at the Phoenix Airport, our address gives easy access to downtown, area attractions, sports venues, university events and neighboring suburbs. This 4-story hotel features 114 beautifully appointed guest rooms and free high speed wireless internet service. You may also enjoy our complimentary happy hour reception Monday - Friday or take part in our complimentary Park & Fly program and eliminate worries of paying high parking rates. Nearby you will find shopping, golf, art galleries, restaurants & nightlife, casinos and Family Fun Parks. You will find yourself amazed with our award winning service, convenient loction and spacious guest rooms. A freshly prepared breakfast display, complete with china and silver service, is prepared each morning as a complimentary greeting to our guests.
Address: 3401 E. UNIVERSITY DRIVE & I-10, PHOENIX, AZ, 85034
Holiday Inn Hotel Phoenix-West - Phoenix Arizona


TOLL FREE HOLIDAY INN RESERVATIONS 1-888-986-1562


The Holiday Inn Phoenix West Hotel is conveniently located at Interstate 10 and 51st Avenue. The Phoenix Arizona Hotel is centrally located within miles from downtown Phoenix, Luke Airforce Base, Cricket Pavilion, University of Phoenix, Phoenix University, and the Phoenix Airport. The Hotel Phoenix West is the home for the Nascar fans at the Phoenix International Raceway . Golf Resorts, Bank One Ballpark (baseball), Phoenix Suns and the Glendale Hockey Arena are all within minutes from the Holiday Inn Phoenix West hotel. The Phoenix Arizona Hotel is the only full service hotel in the immediate area. We now offer Complimentary Wireless High Speed Internet access for your convenience. Our $1.2 million dollar renovation features 144 newly renovated sleeping rooms, a 4 story atrium lobby, restaurant, bar, room service, heated pool, spa, exercise room. Meeting space accommodating up to 300 people in 5 meeting rooms, totaling 3800 square feet.
Address: 1500 NORTH 51ST AVENUE, PHOENIX, AZ, 85043
Phoenix Airport Days Inn - Phoenix, Arizona
Welcome to Phoenix Airport Days Inn, a full-service hotel adjacent to the Sky Harbor International Airport. With 330-days of sunshine, Arizona is the place you want to be and you can be there effortlessly by checking in to the Phoenix Airport Days Inn.
Hotel Address: 3333 East Van Buren, Phoenix, Arizona 85008
---
---
PHOENIX ACTIVITIES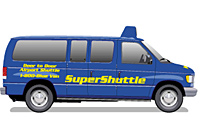 Find fun and exciting activities, tours, and things to do in Phoenix. Available choices include Phoenix Air Tour, Air-Land Tour, Day Tour, Extended Tour, Fishing, Overnight Tour, Rail Tour, Shopping, Sightseeing, Transfer, ...



Things To Do in Phoenix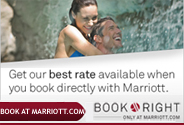 | | |
| --- | --- |
| | Our Mid Priced Hotels range from inexpensive and |
affordable, low cost three star hotels to distinctive, first class upscale full service properties. This is a perfect category to find a family friendly hotel for your next family vacation, trip or getaway. They also offer a wide range of amenities and comforts such as room service, restaurants, meeting spaces, and extended services for business travelers.