Hotels > Mid-Priced Hotels > USA > California > Los Angeles
---
The Standard, Downtown LA - Los Angeles California
Located in the heart of downtown Los Angeles, The Standard, Downtown LA is the second of André Balazs' innovative business hotels opened in 2002. The property revitalized downtown LA, establishing the area as not only a corporate destination but a cultural and social hub. Originally constructed in 1956 as the corporate headquarters of Superior Oil, the Carrara marble-clad building is regarded as one of the finest examples of Mid-Century Californian architecture. With a rooftop pool and bar with stunning panoramic views of LA, a 24-hour restaurant and extensive business facilities, the 207-room Standard, Downtown LA once again revolutionized the concept of a business hotel and set the standard for a unique hospitality experience.
Hotel Address: 550 South Flower at Sixth Street Los Angeles CA 90071
The Standard, Hollywood - Los Angeles California
The Standard, Hollywood is the first of Andre Balazs' Standard Hotels. Opened 1998 in the heart of the Sunset Strip, the 139 room hotel redefined what guests could expect from a hotel experience, offering a pioneering, irreverent and sexy take on the concept of hospitality. Featuring a 24 hour restaurant, shag carpeted floor-to-ceiling lobby with nightly DJs and video art, The Standard's offbeat sensibility has had consistent global appeal for sophisticated, stylish travelers and firmly established the hotel as a Hollywood classic.
Hotel Address: 8300 Sunset Boulevard West Hollywood California 90069
Hotel Carmel - Santa Monica CA
RATES - $184.00 - $274.00
In the heart of Santa Monica, close to the Santa Monica Beach, the Hotel Carmel welcomes guests with classic Southern California hospitality. Steps away from world class shopping, fine dining, and the historic Santa Monica Pier, the Hotel Carmel has been a favorite with Santa Monica visitors since 1928. Experience Hotel Carmel's history when you enter the lobby - a designated stop on the Santa Monica historic walking tour. High ceilings, a tiled floor, dramatic columns and a classic fireplace capture the gracious Spanish revival elements of the nineteen twenties.
Hotel Address: 201 Broadway Santa Monica CA 90401
Wilshire Crest Hotel - Los Angeles CA
Message from Wilshire Crest Hotel. LA's Only Exclusively Kosher Hotel. Centrally Located to LA's Attractions. Best Value Hotel in Los Angeles. Wilshire Crest Hotel is an elegant hotel tucked away in a residential neighborhood in the heart of Los Angeles. Our owner-operated, boutique hotel has preserved the European tradition of gracious hospitality and personal attention by our caring and attentive staff since 1976. At Wilshire Crest Hotel, we make sure you have both a pleasant and relaxing stay. We are centrally located, so you do not have to drive far to enjoy all of the attractions LA has to offer. You can go shopping at the Grove or watch a sporting event at the Staples Center or you can even do some sightseeing around Beverly Hills, West Hollywood, or Downtown LA. If you enjoy going out to bars and clubs we are minutes from all the hot nightlife spots in Hollywood and on Sunset Blvd. We are near it all! Next time you're visiting Los Angeles, make sure to reserve your room at the Wilshire Crest Hotel.
Hotel Address: 6301 Orange Street Los Angeles CA 90048
The Orlando Hotel - Los Angeles CA
Experience the warm comfort and understated luxury of The Orlando – a stylish Los Angeles luxury boutique hotel in West Hollywood. With clean lines and a classic color scheme of rich chocolate browns, burnt oranges, and light tans, this West Hollywood hotel is truly one-of-a-kind located on West 3rd Street – the pulse of innovation and creativity in Los Angeles. Conveniently nestled between Beverly Hills and West Hollywood, this chic West 3rd Street boutique hotel, offers the perfect choice for the savvy traveler. Flanked by the Beverly Center, the Grove and the Farmer's Market, The Orlando Hotel provides all guests with a genuine Los Angeles experience.
Hotel Address: 8384 W. 3rd Street Los Angeles CA 90048
Holiday Inn Los Angeles Airport


TOLL FREE HOLIDAY INN RESERVATIONS 1-888-986-1562


Holiday Inn Los Angeles International Airport-LAX Hotel, the 'Closest Holiday Inn Hotel to the Los Angeles Airport'Located just minutes away from the Los Angeles International Airport-LAX on the corner of Century Blvd. and La Cienega. Exit off Interstate 405-S at Century Blvd and off the 105-W exit La Cienega Blvd. Its central location puts you just minutes away from 'Everything LA'...places like Disneyland, Knotts Berry Farm, Universal Studios Hollywood, Santa Monica, Venice Beach and all that beautiful Southern California has to offer. Discounted Universal Studios tickets available. Comfortable rooms, exceptional value, convenient location and great service make Holiday Inn Los Angeles International Airport-LAX Hotel the ideal choice for any traveler to the Los Angeles area. Free High Speed Wireless Internet Access available throughout the hotel.
Address: 9901 LA CIENEGA BLVD, LOS ANGELES, CA 90045
Holiday Inn Express Hotel Century City - Los Angeles California


TOLL FREE HOLIDAY INN RESERVATIONS 1-888-986-1562


The Holiday Inn Express Hotel Century City is a spectacular boutique hotel which offers convenience to corporate travelers, families, and vacationers alike. We are a 47 room property that features spacious rooms and suites with spiral staircases, loft bedrooms and breathtaking city views. Each room is equipped with three phone extensions including a bathroom phone which has a whirlpool tub. Come stay with us... stay fresh, stay comfortable and Stay Smart. We're just a few minutes from all the places you've always wanted to be at in Los Angeles.
Address: 10330 W. OLYMPIC BLVD., LOS ANGELES, CA, 90064
Holiday Inn Hotel Los Angeles-Intl Airport - Los Angeles California


TOLL FREE HOLIDAY INN RESERVATIONS 1-888-986-1562


Holiday Inn Los Angeles International Airport-LAX Hotel, the 'Closest Holiday Inn Hotel to the Los Angeles Airport'Located just minutes away from the Los Angeles International Airport-LAX on the corner of Century Blvd. and La Cienega. Exit off Interstate 405-S at Century Blvd and off the 105-W exit La Cienega Blvd. Its central location puts you just minutes away from 'Everything LA'...places like Disneyland, Knotts Berry Farm, Universal Studios Hollywood, Santa Monica, Venice Beach and all that beautiful Southern California has to offer. Discounted Universal Studios tickets available. Comfortable rooms, exceptional value, convenient location and great service make Holiday Inn Los Angeles International Airport-LAX Hotel the ideal choice for any traveler to the Los Angeles area. Free High Speed Wireless Internet Access available throughout the hotel.
Address: 9901 LA CIENEGA BOULEVARD, LOS ANGELES, CA, 90045
---
---
LOS ANGELES ACTIVITIES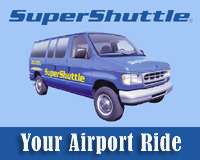 Find fun and exciting activities, tours, and things to do in Los Angeles. Available choices include Los Angeles Activity Tour, Air Tour, Airport Parking, Course-Workshop, Day Cruise, Day Tour, Night Cruise, Night Tour, Shopping, Sightseeing, Sightseeing Pass, Theme Park, Transfer, ...



Things To Do in Los Angeles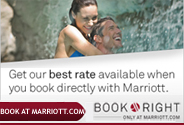 | | |
| --- | --- |
| | Our Mid Priced Hotels range from inexpensive and |
affordable, low cost three star hotels to distinctive, first class upscale full service properties. This is a perfect category to find a family friendly hotel for your next family vacation, trip or getaway. They also offer a wide range of amenities and comforts such as room service, restaurants, meeting spaces, and extended services for business travelers.