Hotels > Mid-Priced Hotels > USA > California > San Diego
---
Sheraton San Diego Hotel & Marina - San Diego CA
Located on San Diego Bay, enjoy the beautiful San Diego city skyline, bay and marina views at Sheraton San Diego Hotel and Marina. We are just minutes from the historic Gaslamp District, Seaport Village, the San Diego Convention Center, the San Diego Zoo and many other great attractions.
Hotel Address: 1380 Harbor Island Drive, San Diego, California 92101
Fairfield Inn & Suites San Diego Old Town - San Diego CA


Book your stay at Marriott.com and earn Marriott Rewards points!
Rewards points can be used at 3,600+ hotels worldwide for free stays, golf, spa, dining, and other rewards.


San Diego's only Fairfield Inn & Suites- Old Town brings travelers everything they expect from Marriott combined with an experience like non-other in the heart of Old Town. Enjoy upgraded guest rooms, complimentary business center and free breakfast. Tot
Address: 3900 Old Town Avenue, San Diego, CA, 92110
Hyatt Place Vista - Vista CA
This Hyatt Place San Diego/Vista-Carlsbad hotel is conveniently located in Northern San Diego County and is only minutes away from some of the area's major local attractions. Travel less than six miles to experience LEGOLAND of California, featuring over 60 attractions for your family to enjoy. Carlsbad also offers miles of beautiful beaches with countless family activities to experience during your next visit. Spend a day shopping at the Carlsbad Premium Outlets with over 90 outlet stores to choose from or travel into Downtown San Diego for a day of adventure at the San Diego Zoo or SeaWorld.
Hotel Address: 2645 South Melrose Drive Vista California 92081
Holiday Inn Express San Diego-Sea World Area - San Diego CA


TOLL FREE HOLIDAY INN RESERVATIONS 1-888-986-1562


Stay Smart at the Holiday Inn Express San Diego - SeaWorld! And what a smart choice it is! The Holiday Inn Express San Diego - SeaWorld Hotel is the perfect solution for families and business travelers alike. Our proximity to all the world-class destinations the city is famous for - less than 1 mile from SeaWorld, 5 miles to San Diego Zoo, Balboa Park, downtown San Diego, San Diego Old Town and the San Diego Waterfront - makes this an ideal location for seeing all our beautiful city has to offer. Convenience is the name of the game when you are just a short drive from the San Diego Airport, Marine Corps Recruit Depot (MCRD) and close to many local companies like Lockheed Martin, CSC, SAIC, CACI, EDS, and SPAWAR. Hotel features include complimentary hot full breakfast buffet, free local phone calls, free high-speed wireless Internet, flat screen TVs, outdoor heated pool and whirlpool, and on-site guest laundry. Visit beautiful San Diego and Stay Smart at the Holiday Inn Express San Diego-SeaWorld Area . We are a 100% non-smoking property!
Address: 3950 Jupiter St, San Diego CA 92110
Best Value Inn at Mission Bay Seaworld / San Diego CA
The Americas Best Value Inn at Mission Bay Sea World San Diego hotel is centrally located in the heart of beautiful Mission Bay. We are just minutes from SeaWorld and beautiful Pacific Beach. Within walking distance is Mission Bay Park, the largest man-made aquatic park in the world, which offers gorgeous trails to hike or bike. We are also just one mile from the San Diego Visitor Information Center. With all that we offer, it is easy to see why we are the best value in Mission Bay.
Hotel Address: 4545 Mission Bay Drive , San Diego CA 92109-4920
Best Western Mission Bay - San Diego California
With Spanish-Mission inspired architecture and contemporary style, the Best Western Mission Bay delivers spacious accommodations within walking distance to the enchanting waters of Mission Bay. Relax on beautiful sandy beaches, enjoy an invigorating sail, go deep sea fishing, play a round of golf or view a spectacular sunset. Whether you are visiting San Diego for a family vacation or business trip, our coastal hotel provides guest-friendly amenities and warm, Southern California ambiance.
Hotel Address: 2575 Clairemont Dr San Diego, California 92117-6602
Western Inn - San Diego CA
Enjoy family fun at Sea World, the San Diego Zoo and Legoland California and the sandy beaches of San Diego. Just minutes from the MCRD, SPAWAR, BEA System, Military Bases and 10 minutes from the San Diego Amtrak Train Station in Downtown San Diego. We are a 5 minute walk to the Old Town Train Station (Old Town Trolley Line). To find out more information check out our FAQs. Take a romantic interlude along white, sandy beaches and in delicious restaurants. Power through a working vacation just moments from San Diego's bustling downtown area. Adventurous guests can even take a sunny daytrip to nearby Tijuana, Mexico. No matter what your tastes, this Old Town inn offers San Diego at its finest.
Hotel Address: 3998 Arista Street -San Diego CA 92110
Holiday Inn San Diego Mission Bay Sea World


TOLL FREE HOLIDAY INN RESERVATIONS 1-888-986-1562


Holiday Inn San Diego Mission Bay... Just One Mile to Sea World The Holiday Inn San Diego Mission Bay / Sea World hotel is located just minutes from San Diego's best attractions including Sea World San Diego, Mission Bay, Old Town, Downtown, Gaslamp Quarter and the world famous San Diego Zoo. Mission Beach, one of San Diego's most popular beaches, is located two miles away, and Mission Valley and Fashion Valley Malls are both within three miles. Twenty popular restaurants and shops are within walking distance of the hotel.This San Diego Hotel has two room suites that will give you and your family the comfort you desire while you enjoy your San Diego vacation. Holiday Inn Mission Bay's special Kids Mini Suites, with a custom-designed bedroom for kids separated from a bedroom area for parents, are perfect for families with small children. And if you're looking for a great San Diego hotel deal, Holiday Inn Mission Bay's Kids Stay and Eat Free program makes family vacations in San Diego more affordable.At Holiday Inn San Diego Mission Bay / Sea World guests enjoy free high speed Internet access in every room, complimentary access to the adjacent 25,000 sq. ft. fitness center, a heated outdoor pool and whirlpool, game room, and Bakers Square Restaurant and Sports Bar. So if you're looking for a San Diego hotel, look no further than Holiday Inn Mission Bay / Sea World. You're sure to have a great time in San Diego when you stay with us!
Address: 3737 SPORTS ARENA BLVD., SAN DIEGO, CA 92110
Holiday Inn Express San Diego Downtown - San Diego California


TOLL FREE HOLIDAY INN RESERVATIONS 1-888-986-1562


The Holiday Inn Express Downtown Harborview is ideally located at Seventh Avenue and Ash Street on El Cortez Hill. Our rooms overlook the city of paradise and the beautiful harbor in downtown San Diego. This city is favorably called America's Finest City, because of its warm and sunny climate, beauty, charm, and friendliness of its citizens.
Address: 1430 Seventh Ave., San Diego California 92101
Holiday Inn San Diego on the Bay


TOLL FREE HOLIDAY INN RESERVATIONS 1-888-986-1562


Holiday Inn Hotels & Resorts invite you to experience the beauty of the Holiday Inn-San Diego Hotel-On the Bay and its panoramic views of San Diego Bay & Downtown city skyline.Your Southern California retreat is nestled on the edge of Downtown, overlooking San Diego harbor, and just a splash away from San Diego International Airport, Cruise Ship Terminal, San Diego Convention Center, military bases, and the very best of San Diego's restaurants, theatres, museums, shops, parks, and sporting venues. Breathe in the Pacific breeze from your balcony, take a relaxing walk along the bay, or let Wheel Fun Rentals place some pedals on your feet. Both business and family vacation travelers can enjoy free in-room wireless high-speed Internet access, Wi-Fi hot-spot, on-line room reservations, as well as free shuttle service to San Diego Airport, Zoo, Seaport Village, Horton Plaza and Cruise Ship terminal. Hotel restaurants include: Ruth's Chris Steakhouse, Elephant & Castle Pub and Restaurant, and Hazelwood's Deli. 24,000 square feet of meeting space provide excellent accommodations for a conference, reunion, or wedding. Our polished & pet friendly, union hotel staff at the Holiday Inn San Diego Hotel-On the Bay are anxious to meet your travel needs, and eager to exceed your lodging expectations.
Address: 1355 HARBOR DRIVE, SAN DIEGO, CA 92101
Holiday Inn Hotel San Diego-Mission Valley - San Diego California


TOLL FREE HOLIDAY INN RESERVATIONS 1-888-986-1562


A Brilliant Setting Among San Diego Mission Valley Hotels Perfect sunny weather, premier shopping, and world-class entertainment, the Holiday Inn San Diego Mission Valley is the ideal choice of San Diego hotels for your next vacation or business meeting. Catch some rays at a pristine beach, cheer wildly at a Chargers game at Qualcomm Stadium, or shop till you drop at two renowned shopping centers. You'll find it all just minutes away. Marvel at exotic animals during a safari adventure at the Wild Animal Park or visit Legoland California, the area's most 'constructive' theme park. With easy access to the freeway, getting anywhere is a breeze. Whether you're here for work or play, make our deluxe Mission Valley San Diego hotel your first choice for value in a landmark setting.Radiant California Hospitality At Our Mission Valley San Diego HotelRely on our charming Mission Valley San Diego hotel to provide high-quality comfort at remarkably affordable prices. Our property is designed to reflect the cool, comfortable Southern California lifestyle - from our cozy and inviting lobby to our well-appointed and spacious guest rooms. After a full day of shopping, enjoy a refreshing dip in our outdoor swimming pool, relax in the whirlpool, or work out in our fitness center. Ready to shine at tomorrow's board meeting? Our 4,000 square feet of flexible meeting space and free in-room high-speed Internet access make it easy to perform at your best.
Address: 3805 MURPHY CANYON ROAD, SAN DIEGO, CA, 92123
Holiday Inn Hotel San Diego-Mission Bay/Sea Wrld - San Diego California


TOLL FREE HOLIDAY INN RESERVATIONS 1-888-986-1562


Holiday Inn San Diego Mission Bay... Just One Mile to Sea World The Holiday Inn San Diego Mission Bay / Sea World hotel is located just minutes from San Diego's best attractions including Sea World San Diego, Mission Bay, Old Town, Downtown, Gaslamp Quarter and the world famous San Diego Zoo. Mission Beach, one of San Diego's most popular beaches, is located two miles away, and Mission Valley and Fashion Valley Malls are both within three miles. Twenty popular restaurants and shops are within walking distance of the hotel.This San Diego Hotel has two room suites that will give you and your family the comfort you desire while you enjoy your San Diego vacation. Holiday Inn Mission Bay's special Kids Mini Suites, with a custom-designed bedroom for kids separated from a bedroom area for parents, are perfect for families with small children. And if you're looking for a great San Diego hotel deal, Holiday Inn Mission Bay's Kids Stay and Eat Free program makes family vacations in San Diego more affordable.At Holiday Inn San Diego Mission Bay / Sea World guests enjoy free high speed Internet access in every room, complimentary access to the adjacent 25,000 sq. ft. fitness center, a heated outdoor pool and whirlpool, game room, and Bakers Square Restaurant and Sports Bar. So if you're looking for a San Diego hotel, look no further than Holiday Inn Mission Bay / Sea World. You're sure to have a great time in San Diego when you stay with us!
Address: 3737 SPORTS ARENA BOULEVARD, SAN DIEGO, CA, 92110
Holiday Inn Hotel San Diego-Bayside - San Diego California


TOLL FREE HOLIDAY INN RESERVATIONS 1-888-986-1562


Are we there yet?Something about visiting San Diego brings out the kid in everyone. Minutes from the San Diego Airport, San Diego's famous attractions and a stone's throw from America's Cup Harbor, the Holiday Inn San Diego Bayside is the perfect place for you to stay and play. Visit Sea World, only 5 minutes away; the world-famous San Diego Zoo, Seaport Village, Historic Old Town and the San Diego Convention Center are all just a ten minute drive. Magnificent parks, miles of sandy beaches and world-class shopping are all within reach. And, in just a 30-minute drive, you can lose yourself in the excitement of Mexico. Creature comforts shouldn't come as a surprise. All of our 237 spacious guest rooms are well furnished with in-room refrigerators, coffee makers, hairdryers, irons and boards, and free wireless high speed internet service. Children will love their own space in our KidSuites, a kid's themed partitioned area with bunk bed, TV/VCR, free Nintendo games and microwave. Our hotel also features our Point Loma Cafe, for American cuisine, the Bayside Bar for your evening entertainment and our Bottle Shop for your gift and sundry needs. Parking is free and airport transfers are complimentary and available 24 hours a day. Just call us and we will be happy to pick you up! We eagerly look forward to being your 'Home away from Home' when you visit San Diego.
Address: 4875 NORTH HARBOR DRIVE, SAN DIEGO, CA, 92106
Holiday Inn Select Hotel San Diego North Miramar - San Diego California


TOLL FREE HOLIDAY INN RESERVATIONS 1-888-986-1562


Business and Leisure travelers will enjoy excellent accommodations and attentive staff at the Holiday Inn Select North Miramar Hotel. We make traveling for business easy with our free shuttle service to and from the airport and to companies (5Mi. Radius). Airport drop off is by scheduled appointments for our corporate guests. The hours of operation for the free shuttle service are 5:30am-9:30pm Monday through Friday and 7:00am-9:30pm Saturday and Sunday. We now offer free high speed wireless internet access in the guest rooms and through out the hotel. We are in the heart of Miramar, Mira Mesa, Kearny Mesa, Scripps and Poway area. Our flexible conference spaces will accommodate from 10 to 150 attendees. Join us in our lounge Mon-Thurs for free happy-hour w/Hors d'oeuvres 5-7 PM. For your convenience enjoy our free Continental Deluxe Breakfast daily from 6:00AM to 9:30AM. Our 155 beautifully appointed guestrooms feature two phone lines with data-ports, speakerphones, high speed Internet, refrigerator, microwave, coffee maker, hair dryer, iron and board. The hotel features a pool , jacuzzi, sauna and a newly equipped Fitness room. Free Business Center withhi speed internet available for our hotel guests. Laundry facility available on property. Chin's Seafood, Grill and Lounge open daily for lunch and dinner, serving Chinese and American cuisine. Winner of 2005 Torch Bearer Award and Quality of Excellence.
Address: 9335 KEARNY MESA ROAD, SAN DIEGO, CA, 92126
Holiday Inn Hotel San Diego-On The Bay - San Diego California


TOLL FREE HOLIDAY INN RESERVATIONS 1-888-986-1562


Holiday Inn Hotels & Resorts invite you to experience the beauty of the Holiday Inn-San Diego Hotel-On the Bay and its panoramic views of San Diego Bay & Downtown city skyline.Your Southern California retreat is nestled on the edge of Downtown, overlooking San Diego harbor, and just a splash away from San Diego International Airport, Cruise Ship Terminal, San Diego Convention Center, military bases, and the very best of San Diego's restaurants, theatres, museums, shops, parks, and sporting venues. Breathe in the Pacific breeze from your balcony, take a relaxing walk along the bay, or let Wheel Fun Rentals place some pedals on your feet. Both business and family vacation travelers can enjoy free in-room wireless high-speed Internet access, Wi-Fi hot-spot, on-line room reservations, as well as free shuttle service to San Diego Airport, Zoo, Seaport Village, Horton Plaza and Cruise Ship terminal. Hotel restaurants include: Ruth's Chris Steakhouse, Elephant & Castle Pub and Restaurant, and Hazelwood's Deli. 24,000 square feet of meeting space provide excellent accommodations for a conference, reunion, or wedding. Our polished & pet friendly, union hotel staff at the Holiday Inn San Diego Hotel-On the Bay are anxious to meet your travel needs, and eager to exceed your lodging expectations.
Address: 1355 HARBOR DRIVE, SAN DIEGO, CA, 92101
Holiday Inn Express Hotel & Suites San Diego-Sorrento Valley - San Diego Califor


TOLL FREE HOLIDAY INN RESERVATIONS 1-888-986-1562


Welcome to the Holiday Inn Express San Diego Hotel. We are located in the heart of Sorrento Valley, very close to Qualcomm Corporation, La Jolla, and the Miramar Marine Base. We are also within 15 miles of Seaworld, San Diego Zoo, Legoland and the Gaslamp Quarter. We offer free high speed internet, local calling, and continental breakfast.
Address: 5925 LUSK ROAD, SAN DIEGO, CA, 92121
Holiday Inn Hotel San Diego-Rancho Bernardo - San Diego California


TOLL FREE HOLIDAY INN RESERVATIONS 1-888-986-1562


The Holiday Inn Hotel San Diego-Rancho Bernardo. Our hotel features complimentary buffet breakfast and cocktail daily, free USA newspaper M-F, welcome bottled water, refrigerator, microwave, hair dryer, iron and ironing board, vanity mirror, coffee maker, two phone lines, voicemail and speaker phone in all rooms, free shuttle to corporate offices within a 5-mile radius, free parking Our hotel is 24 miles from central San Diego and 18 miles from beach destinations. Our hotel is also nine miles from the San Diego wild animal park and is the closest full serice hotel.
Address: 17065 WEST BERNARDO DRIVE, SAN DIEGO, CA, 92127
Holiday Inn Express Hotel San Diego - San Diego California


TOLL FREE HOLIDAY INN RESERVATIONS 1-888-986-1562


The Holiday Inn Express San Diego is ideally located off the 15 freeway in Mira Mesa.The Hotel is centrally located to Miramar, Scripps Ranch, Sorrento Mesa and Poway business parks including Miramar Air Station. There are a variety of restaurants and several shopping centers withing walking distance from the Hotel. We are minutes away from San Diego's best attractions; Sea World, The San Diego Zoo, Mission Beach, Pacific Beach, La Jolla, The Wild Animal Park, Legoland, Balboa Park, Oldtown, Downtown San Diego, the Harbor and Coronado, The Ice Arena, Qualcomm Stadium, and all of the local casinos. All rooms equipped with microwave, fridge, coffeemaker, and rates include deluxe continental breakfast. We can accommodate a variety of events in our spacious conference center. Discounted rates available for groups and corporate guests.
Address: 9888 MIRA MESA BLVD., SAN DIEGO, CA, 92131
Holiday Inn Express Hotel San Diego-Old Town - San Diego California


TOLL FREE HOLIDAY INN RESERVATIONS 1-888-986-1562


A Classic Favorite Among Hotels In Old Town San Diego - Enjoy old-world charm and modern comfort at the Holiday Inn Express Old Town San Diego. Whether you're here for work or pleasure, this convenient hotel in Old Town San Diego offers spacious accommodations in a landmark location, brimming with old-world charm. Explore the historic landmarks, shops, and restaurants that surround this popular Old Town San Diego hotel. Stroll among the palms and striking architecture of nearby Balboa Park - best known as the home of the world-famous San Diego Zoo. Play with a bottlenose dolphin or dine with Shamu at SeaWorld. Hash out a brilliant new marketing plan in one of our meeting rooms. Our comfortable Old Town San Diego hotel provides access to numerous attractions from an exceptional setting.Gracious Hospitality At Our Old Town San Diego Hotel - A warm California welcome awaits you at this charming Old Town San Diego hotel. Start each morning with a free continental breakfast. In for a conference? Make use of nearly 2,000 square feet of flexible meeting space, free high-speed Internet access, and onsite business center. Then sit back and relax in the comfort of your well-appointed guest room - some complete with balconies. Or take a refreshing dip in our heated outdoor pool. Rely on us for remarkably affordable San Diego Old Town lodging, complemented by a full range of features.
Address: 3900 OLD TOWN AVENUE, SAN DIEGO, CA, 92110
---
---
SAN DIEGO ACTIVITIES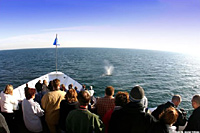 Find fun and exciting activities, tours, and things to do in San Diego. Available choices include San Diego Air Tour, Day Cruise, Day Tour, Night Cruise, Night Tour, Sightseeing, Sightseeing Cruise, Sightseeing Pass, Transfer, Wildlife, ...



Things To Do in San Diego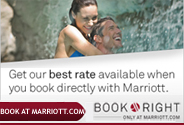 | | |
| --- | --- |
| | Our Mid Priced Hotels range from inexpensive and |
affordable, low cost three star hotels to distinctive, first class upscale full service properties. This is a perfect category to find a family friendly hotel for your next family vacation, trip or getaway. They also offer a wide range of amenities and comforts such as room service, restaurants, meeting spaces, and extended services for business travelers.