Hotels > Mid-Priced Hotels > USA > California > San Francisco
---
Cova Hotel - San Francisco CA
At the COVA Hotel, you will find the perfect combination of comfortable amenities and added value in the heart of San Francisco. Situated between the Civic Centre and Nob Hill areas, just minutes from the financial district and shopping at Union Square, the immediate area is rich with culture, including the historic Opera House, theatre district, and Asian Art Museum. The freshly-remodelled guestrooms and suites feature modern, minimalist décor complemented by soothing, neutral colour, with wall-to-wall sliding windows for panoramic city views from the upper levels. In addition to seating areas and working desks, each offers 300-threadcount sheets, complimentary WiFi, 32 flat screen televisions, self-coded electronic safes, and coffee makers. The COVA Hotel is a delightful haven for travellers seeking spacious lodging in a downtown location - truly ideal for the leisure and business travellers who demand comfort, value, design, and style. Part of the WORLDHOTELS First Class Collection.
Hotel Address: 655 Ellis Street San Francisco USA
Country Hearth Inn - San Francisco CA
Located in the heart of San Francisco's Presidio district, Country Hearth Inn & Suites delivers comfort, value and the friendly attention of a welcoming staff. At Country Hearth Inn, we focus on your comfort and convenience, offering quality accommodations, value-added services and features, an ideal San Francisco location, and unique getaway and tour packages. We are conveniently located on famous Lombard Street in the Marina District of San Francisco. Enjoy strolls along Lombard to the diverse restaurants, shops, and attractions that surround us. We're just a 1/2 block from Presidio Park, 1.5 blocks from the Palace of Fine Arts, a 1/2 mile from the Marina, and 1 mile from the Golden Gate Bridge.
Hotel Address: 2707 Lombard Street - San Francisco CA 94123
Buena Vista Motor Inn - San Francisco CA
The Buena Vista Motor Inn is a comfortable, convenient hotel in the heart of the Marina and Wharf district of San Francisco. You will enjoy attractive accommodations, modern amenities and friendly service... surrounded by the city's exciting attractions and shops. We are located on Lombard Street in the beautiful Marina District of San Francisco, walking distance to many attractions, including Marina Green, Golden Gate National Recreation Area, Fisherman's Wharf, The Cannery, Ghirardelli Square, Union Street shopping, Telegraph Hill, Cable Cars and Muni Transportation.
Hotel Address: 1599 Lombard Street San Francisco CA 94123
Hotel Union Square - San Francisco, California
Hotel Union Square, San Francisco's Original Boutique Hotel, with its very best Union Square location directly on the Cable Car Line, offers an authentic experience for business or leisure travel. Our newly redesigned 1930's Art Deco lobby awaits your arrival. Hotel Union Square's 131 stylish guestrooms with full private baths in every room plus complimentary wireless internet, double paned windows that open, high ceilings, and spectacular jewel tones showcasing authentic San Francisco.
Address: 114 Powell St., San Francisco, CA 94102
Holiday Inn San Francisco Fishermans Wharf


TOLL FREE HOLIDAY INN RESERVATIONS 1-888-986-1562


The full service Holiday Inn Fisherman's Wharf Hotel offers its guests an exceptional hotel value in a world famous San Francisco location. Our visitors will appreciate the beautifully remodeled lobby and public areas, complimentary wireless internet access in all guestrooms and lobby, choice of 24 hour family restaurant or bar and grill, on-site laundry facilities, fitness center and outdoor heated swimming pool with sundeck. The Holiday Inn Fisherman's Wharf Hotel is located within walking distance of many of the exciting San Francisco attractions: Pier 39, Alcatraz and Bay Cruise ferry piers along the Embarcadero, and Ghirardelli Square. The Cable Car and antique trolleys provide a convenient ride to downtown San Francisco Union Square, Financial District and Moscone Center, Chinatown and SBC Ballpark, home of the San Francisco Giants. Secured overnight parking offered for $30 per day if driving from either the San Francisco SFO or Oakland OAK airports, or if you are exploring the beautiful California Pacific Coast by car. We look forward to having you stay with us at the Holiday Inn Hotel Fisherman's Wharf Hotel every time you visit the San Francisco Bay Area.
Address: 1300 COLUMBUS AVENUE, SAN FRANCISCO, CA 94133
Kensington Park Hotel - San Francisco, California
Located on Union Square, famous for antique Cable Cars "climbing halfway to the stars" and world renowned shopping... from Macy's and Saks to the boutiques of Nike, Disney, Louis Vuitton and Armani. Steps from the Moscone and Yerba Buena Convention Centers, Financial, Theatre and Chinatown Districts. The Kensington Park is the best address on Union Square, for both business and leisure travel. Kensington Park Hotel combines a classic sense of luxury and style with modern conveniences to make your stay as comfortable and relaxing as possible. Furnishings including mahogany desks and armoires highlight each of our 92 spacious rooms.
Address: 450 Post Street, San Francisco, CA 94102
Holiday Inn Hotel San Francisco-Civic Center - San Francisco California


TOLL FREE HOLIDAY INN RESERVATIONS 1-888-986-1562


The Holiday Inn Civic Center Hotel is a AAA 3 Diamond, full service hotel located in the San Francisco Performing Arts and Government District. Our hotel location is just steps from City Hall, Orpheum Theater, San Francisco's Opera and Ballet, Davies Symphony Hall and Asian Art Museum. Guests at the Holiday Inn Civic Center Hotel San Francisco will enjoy our complimentary Wireless Internet access throughout the hotel, free HBO, outdoor heated pool and sundeck, fitness center, and on site laundry facilities. Drinks and dining are available at the Jubilee Restaurant/Conversations Lounge. Secured overnight parking offered for $23 per day if driving in from either the San Francisco SFO or Oakland OAK airports or if traveling through the Bay Area and exploring the California Pacific Coast by car. Antique trolley cars provide convenient transportation to nearby Union Square, Chinatown, Moscone Convention Center, Fisherman's Wharf and Pier 39 attractions. Or catch the subway to the SBC Ballpark, home to the San Francisco Giants baseball.With our 100% customer satisfaction, we look forward to welcoming you to the Holiday Inn Civic Center Hotel. We hope to be your home away from home each and every time you visit the San Francisco Bay Area.
Address: 50 EIGHTH ST, SAN FRANCISCO, CA, 94103
Holiday Inn San Francisco Civic Center


TOLL FREE HOLIDAY INN RESERVATIONS 1-888-986-1562


The Holiday Inn Civic Center Hotel is a AAA 3 Diamond, full service hotel located in the San Francisco Performing Arts and Government District. Our hotel location is just steps from City Hall, Orpheum Theater, San Francisco's Opera and Ballet, Davies Symphony Hall and Asian Art Museum. Guests at the Holiday Inn Civic Center Hotel San Francisco will enjoy our complimentary Wireless Internet access throughout the hotel, free HBO, outdoor heated pool and sundeck, fitness center, and on site laundry facilities. Drinks and dining are available at the Jubilee Restaurant/Conversations Lounge. Secured overnight parking offered for $23 per day if driving in from either the San Francisco SFO or Oakland OAK airports or if traveling through the Bay Area and exploring the California Pacific Coast by car. Antique trolley cars provide convenient transportation to nearby Union Square, Chinatown, Moscone Convention Center, Fisherman's Wharf and Pier 39 attractions. Or catch the subway to the SBC Ballpark, home to the San Francisco Giants baseball.With our 100% customer satisfaction, we look forward to welcoming you to the Holiday Inn Civic Center Hotel. We hope to be your home away from home each and every time you visit the San Francisco Bay Area.
Address: 50 EIGHTH ST, SAN FRANCISCO, CA 94103
Holiday Inn Hotel San Francisco-Fishermans Wharf - San Francisco California


TOLL FREE HOLIDAY INN RESERVATIONS 1-888-986-1562


The full service Holiday Inn Fisherman's Wharf Hotel offers its guests an exceptional hotel value in a world famous San Francisco location. Our visitors will appreciate the beautifully remodeled lobby and public areas, complimentary wireless internet access in all guestrooms and lobby, choice of 24 hour family restaurant or bar and grill, on-site laundry facilities, fitness center and outdoor heated swimming pool with sundeck. The Holiday Inn Fisherman's Wharf Hotel is located within walking distance of many of the exciting San Francisco attractions: Pier 39, Alcatraz and Bay Cruise ferry piers along the Embarcadero, and Ghirardelli Square. The Cable Car and antique trolleys provide a convenient ride to downtown San Francisco Union Square, Financial District and Moscone Center, Chinatown and SBC Ballpark, home of the San Francisco Giants. Secured overnight parking offered for $30 per day if driving from either the San Francisco SFO or Oakland OAK airports, or if you are exploring the beautiful California Pacific Coast by car. We look forward to having you stay with us at the Holiday Inn Hotel Fisherman's Wharf Hotel every time you visit the San Francisco Bay Area.
Address: 1300 COLUMBUS AVENUE, SAN FRANCISCO, CA, 94133
Holiday Inn Express Hotel & Suites San Francisco Fishermans Wharf - San Francisc


TOLL FREE HOLIDAY INN RESERVATIONS 1-888-986-1562


The Holiday Inn Express Hotel & Suites in San Francisco Fisherman's Wharf offers exceptional services including Free High Speed Internet throughout the hotel and complimentary Express Start Continental Breakfast. Local phone calls, fitness center, and Business Center offering use of computers with Internet access and printer are also complimentary. Our prime location will put you within walking distance of all the famous Fisherman's Wharf attractions: Pier 39, Ghiradelli Square, the Alcatraz and Bay Cruise Ferries. The historic San Francisco Cable Cars and antique trolleys provide convenient transportation to downtown San Francisco Union Square, Chinatown and the Moscone Convention Center. The Holiday Inn Express Hotel & Suites in San Francisco Fisherman's Wharf was newly constructed in 2001 and designed by the award-winning architectural firm of Kaplan, McLaughlin & Diaz (KMD). Each quiet and spacious guestroom is decorated in a modern maritime design, features double-paned windows, Sony PlayStations and HBO. Our 36 upgraded Suites feature granite entryways and wet bars with microwaves and refrigerators, and Family Suites can accommodate up to six guests. Overnight valet parking, on a space available basis, is offered at $30 per 24 hour period and the hotel is easily reached from either the San Francisco SFO or Oakland OAK airports.
Address: 550 NORTH POINT STREET, SAN FRANCISCO, CA, 94133
Holiday Inn Hotel San Francisco-Golden Gateway - San Francisco California


TOLL FREE HOLIDAY INN RESERVATIONS 1-888-986-1562


Take a video tour of our hotel! The Holiday Inn San Francisco Golden Gateway Hotel is located in the center of downtown San Francisco, just steps away from the historic California Cable Car turnaround. The 26-story, 499 room Holiday Inn San Francisco Golden Gateway Hotel offers fantastic city views. Our tastefully appointed, newly-renovated guest rooms begin on the 6th floor and all offer free wireless internet access. Located in the lower Nob Hill / Pacific Heights neighborhood, we are near all major attractions: less than 10 minutes southeast of the Golden Gate Bridge, less than 5 minutes south of Fisherman's Wharf / Pier 39, a few blocks west of the shopping in Union Square and Chinatown, less than 10 minutes west of Moscone Convention Center and a couple blocks north of City Hall/Civic Center. The hotel Restaurant and Lounge are conveniently located on the lobby level. Other hotel features include an exercise room and outdoor heated pool. Abundant shopping, dining and entertainment choices, all within walking distance. A large indoor self-park garage is available at the hotel for a nightly fee. Daily, Weekly and Montly Parking is also available.
Address: 1500 VAN NESS AVENUE, SAN FRANCISCO, CA, 94109
---
---
SAN FRANCISCO ACTIVITIES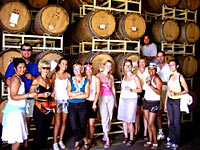 Find fun and exciting activities, tours, and things to do in San Francisco. Available choices include San Francisco Air Tour, Airport Parking, Cycling, Day Cruise, Day Tour, Night Cruise, Night Tour, Shopping, Show, Sightseeing, Sightseeing Cruise, Sightseeing Pass, Transfer, Water Activity, Wax Museum, Wine Tour, ...



Things To Do in San Francisco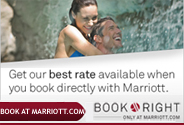 | | |
| --- | --- |
| | Our Mid Priced Hotels range from inexpensive and |
affordable, low cost three star hotels to distinctive, first class upscale full service properties. This is a perfect category to find a family friendly hotel for your next family vacation, trip or getaway. They also offer a wide range of amenities and comforts such as room service, restaurants, meeting spaces, and extended services for business travelers.