Hotels > Mid-Priced Hotels > USA > Louisiana > New Orleans
---
Le Meridien New Orleans - New Orleans LA
Unparalleled service and genuine Southern hospitality await at Hotel New Orleans Downtown. Tucked away in a quiet location that ensures peaceful nights, the hotel is steps from the French Quarter, the Warehouse District, a casino, and shopping. The hotel's 410 stylish, comfortable guest rooms and suites allow inspiring perspectives on downtown and the Mississippi River. These stimulating retreats include oversized work desks, beds with pillow-top mattresses, and organic bath amenities.
Hotel Address: 333 Poydras Street New Orleans, Louisiana 70130
Hotel Indigo New Orleans Garden District - New Orleans LA


TOLL FREE HOTEL INDIGO RESERVATIONS: 1-888-986-1562


The Hotel Indigo New Orleans Garden District is the premier upscale property located in New Orleans Garden District. Under the oak trees, along the St. Charles Avenue Streetcar Line, the hotel is just minutes from all business and leisure attractions for which New Orleans is famous. Within the hotel enjoy a taste of New Orleans cocktails and cuisine in Babin's Bar & Bistro. Just steps from the hotel experience wonderful architecture and gardens into which are tucked famous New Orleans restaurants and lounges. The streetcar will take you everywhere you need to go from the French Quarter to One Shell Square to Tulane University.
Address: 2203 St Charles Avenue, New Orleans LA 70130
Hotel St. Helene - New Orleans LA


For reservations & information, call us directly at 800-650-3323


Located on Chartres & St. Louis Streets, Hotel St. Helene couldn't possibly be in a better part of the French Quarter! This quaint boutique hotel is located on Chartres Street, right beside the Napoleon House, a favorite bar & restaurant among locals & visitors alike. St. Louis Cathedral in Jackson Square can be seen from the French Quarter Balcony rooms which are situated directly on Chartres Street. This perfect location offers easy access to an abundance of popular attractions and world famous French Quarter entertainment!
Hotel Address: 508 Rue Chartres - New Orleans LA 70130
Hotel Royal - New Orleans LA


For reservations & information, call us directly at 800-650-3323


There is much more to the New Orleans French Quarter than Bourbon Street! Hotel Royal is a restored 1827 Creole Townhouse located in the heart of the historic French Quarter, sitting on beautiful Royal Street. Royal Street is well known for its many specialty shops, fine dining restaurants, and unmatched live music street performances 365 days a year. Hotel Royal is just 1 short block from the fun and nightlife on Bourbon Street. Our Royal Balcony Suites are a must for those seeking the quintessential French Quarter experience! Enjoy complimentary light breakfast each morning.
Hotel Address: 1006 Rue Royal New Orleans, Louisiana 70116
Holiday Inn Express New Orleans East - New Orleans Louisiana


TOLL FREE HOLIDAY INN RESERVATIONS 1-888-986-1562


Brand new Holiday Inn Express Hotel located minutes from downtown New Orleans. The Holiday Inn Express Hotel features a meeting facility, library, business center, outdoor pool, and an exercise room.
Address: 7049 Bullard Ave., New Orleans Louisiana 70128
Melrose Mansion - New Orleans LA


For reservations & information, call us directly at 800-650-3323


During your stay at the Melrose Mansion, you are more than a guest, you're family. You will be sure to experience the comforts of home, and then some, with our signature touch of southern hospitality. Enjoy breakfast in our quaint courtyard alongside our lush swimming pool, perfect for cooling off in the summer heat or for a relaxing evening cocktail. The Melrose Mansion makes sure you stay connected with complimentary Wi-Fi & 24 hour fitness center access for your continued wellness. This ideal location on the edge of the French Quarter provides convenient access to everything New Orleans! By day, stroll a few blocks down the avenue in the direction of the Mississippi River to check out the French Market, Cafe du Monde, and Jackson Square. Or pedicab your way through Royal Street's endless unique shops and fabulous New Orleans dining offerings. The Melrose Mansion is also within walking distance to the starting points for several French Quarter Tours. And, if you're coming to experience some of the best in New Orleans nightlife and music, Frenchman Street-the newly popular Bourbon Street alternative and locals' hotspot-begins steps away with an array of always-lively restaurants, jazz, and live music clubs.
Hotel Address: 937 Esplanade Avenue, New Orleans, LA 70116-1942
Americas Best Value Inn - New Orleans Louisiana
Welcome to Americas Best Value Inn - New Orleans. Our hotel is conveniently located 5.2 miles from NASA, 6 miles from the Superdome, and 8 miles from the French Quarter and Mardi Gras. For the New Orleans flavor, try El Gato Negro Mexican Restaurant (7.2 miles), Pelican Club Restaurant and Bar (7.8 miles), House of Blues (7.9 miles), or Country Flame (7.9 miles). We are a newly renovated seven-story hotel, offering an outdoor pool, meeting facility, and daily complimentary continental breakfast. Our 143 clean and comfortable guest rooms feature high-speed Internet access, balconies, cable TV, coffeemakers, hairdryers, writing desks, complimentary local calls and wakeup service. Irons and ironing boards are available at the front desk. We also have special pet friendly guest rooms and handicap accessible guest rooms. Our front desk is staffed 24 hours a day to better serve your needs. We've got you covered when you stay with Americas Best Value Inn - New Orleans.
Hotel Address: 5801 Read Boulevard, New Orleans Louisiana 70127
Holiday Inn Express New Orleans - French Qtr / Dwtn Louisiana


TOLL FREE HOLIDAY INN RESERVATIONS 1-888-986-1562


The Holiday Inn Express Hotel New Orleans French Quarter/Downtown is a premier historic New Orleans hotel located in the Central Business District, 1 block to Bourbon Street & the French Quarter nightlife with Dixieland Jazz Clubs and world famous restaurants. Two short blocks to the antique shops and art galleries on Royal Street. The Holiday Inn Express Hotel is within walking distance to the Louisiana Superdome, New Orleans Sports Arena, & Ernest N. Morial Convention Center. Hotel features include free deluxe continental breakfast, and free local calls! Stay smart in New Orleans at the Holiday Inn Express Hotel New Orleans French Quarter/Downtown. Hotel lobby & breakfast areas are under construction to May 31,2006. City of New Orleans has free wireless Internet service available. Hotels' wireless internet service will be inoperable until April 30,2006.
Address: 221 Carondelet Street, New Orleans, Louisiana 70130 USA
Holiday Inn Express Hotel New Orleans-French Qtr/Dwtn - New Orleans Louisiana


TOLL FREE HOLIDAY INN RESERVATIONS 1-888-986-1562


The Holiday Inn Express Hotel New Orleans French Quarter/Downtown is located in the Central Business District, 1 block to Bourbon Street & the French Quarter nightlife with Dixieland Jazz Clubs. The Holiday Inn Express Hotel is within within walking distance to the Louisiana Superdome & Ernest N. Morial Convention Center. Hotel features include complimentary continental breakfast and free local calls! Stay smart in New Orleans at the Holiday Inn Express Hotel New Orleans French Quarter/Downtown.
Address: 221 CARONDELET STREET, NEW ORLEANS, LA, 70130
Holiday Inn New Orleans French Quarter


TOLL FREE HOLIDAY INN RESERVATIONS 1-888-986-1562


There may be limited housekeeping, food and beverage, and other services and some limits on extended stays. Updated information will be available at the hotel. Guests will be asked to acknowledge these service limitations at check-in. The Holiday Inn New Orleans French Quarter Hotel, located in the heart of New Orleans' business, entertainment, dining, and nightlife is a full-service hotel; 20 floors with 374 guestrooms including upgrade executive king rooms. The Holiday Inn New Orleans French Quarter Hotel is the place to be for such famous New Orleans events as Mardi Gras, Jazz and Heritage Festival, New Orleans Essence Festival and Sugar Bowl.If you can't visit New Orleans for the great festivals, the Holiday Inn New Orleans French Quarter Hotel is an even better bet for a leisure vacation or attend a New Orleans Saints game. Centrally located on Royal Street in the heart of New Orleans and the French Quarter, The Holiday Inn New Orleans French Quarter Hotel is an easy walk to all New Orleans has to offer, day and night. If you are looking for a casual meal during your stay in New Orleans, The Holiday Inn New Orleans French Quarter Hotel features LeGrand's Restaurant, serving breakfast, lunch and dinner, and delivering room service for guest of the Holiday Inn New Orleans French Quarter Hotel.
Address: 124 ROYAL STREET, NEW ORLEANS, LA 70130
Holiday Inn Hotel New Orleans-Chateau Lemoyne - New Orleans Louisiana


TOLL FREE HOLIDAY INN RESERVATIONS 1-888-986-1562


There may be limited housekeeping, food and beverage, and other services and some limits on extended stays. Updated information will be available at the hotel. Guests will be asked to acknowledge these service limitations at check-in. The Chateau LeMoyne New Orleans hotel displays an exquisite work of historical architecture while providing modern convenience in the heart of the New Orleans French Quarter. Only steps to Bourbon Street, guests may easily experience the 'joi de vie' (joy of life) of New Orleans during their stay.Chateau LeMoyne is a historic, boutique New Orleans hotel featuring 171 guestrooms tastefully decorated to make you feel you have arrived back in time but you can still stay connected with high speed wireless internet access available in all guest rooms and public areas. All rooms are located convenient to the tropical courtyard swimming pool or our casual cocktail bar. Features of some of the spacious rooms include windows overlooking the excitement of the New Orleans French Quarteror our fabulous balcony rooms so you don't miss any of the excitement during Mardi Gras or other famous New Orleans events. If you are looking for a suite, look no further. This New Orleans hotel features the historic Creole suites as well as executive suites.
Address: (DAUPHIN STREET), NEW ORLEANS, LA, 70112
Holiday Inn Hotel New Orleans-French Quarter - New Orleans Louisiana


TOLL FREE HOLIDAY INN RESERVATIONS 1-888-986-1562


There may be limited housekeeping, food and beverage, and other services and some limits on extended stays. Updated information will be available at the hotel. Guests will be asked to acknowledge these service limitations at check-in. The Holiday Inn New Orleans French Quarter Hotel, located in the heart of New Orleans' business, entertainment, dining, and nightlife is a full-service hotel; 20 floors with 374 guestrooms including upgrade executive king rooms. The Holiday Inn New Orleans French Quarter Hotel is the place to be for such famous New Orleans events as Mardi Gras, Jazz and Heritage Festival, New Orleans Essence Festival and Sugar Bowl.If you can't visit New Orleans for the great festivals, the Holiday Inn New Orleans French Quarter Hotel is an even better bet for a leisure vacation or attend a New Orleans Saints game. Centrally located on Royal Street in the heart of New Orleans and the French Quarter, The Holiday Inn New Orleans French Quarter Hotel is an easy walk to all New Orleans has to offer, day and night. If you are looking for a casual meal during your stay in New Orleans, The Holiday Inn New Orleans French Quarter Hotel features LeGrand's Restaurant, serving breakfast, lunch and dinner, and delivering room service for guest of the Holiday Inn New Orleans French Quarter Hotel.
Address: 124 ROYAL STREET, NEW ORLEANS, LA, 70130
Holiday Inn Hotel New Orleans-Downtown Superdome - New Orleans Louisiana


TOLL FREE HOLIDAY INN RESERVATIONS 1-888-986-1562


Guests will be required to sign a release form upon check-in due to post-hurricane conditions which are impacting the level of services and the length of occupancy we can provide at this time Welcome to the Holiday Inn Downtown-Superdome Hotel ... a truly unique New Orleans hotel. Our Quality Excellence Award winning hotel is located in the original birthplace of jazz. The first sounds of jazz were heard in the dance halls on the very blocks surrounding the hotel. A must-see are our magnificent jazz murals commemorating this historic neighborhood including a 150-foot clarinet mural...New Orleans newest landmark! The hotel, in the heart of downtown, is 3 blocks from the French Quarter and 2 blocks from the Superdome. Our true Southern hospitality will make you feel right at home while still close to all the action. Our complimentary shuttle bus can whisk you away to New Orleans' most popular attractions including the French Quarter. Each member of our friendly and multi-lingual team is always available to make your stay a memorable one. The Holiday Inn Downtown-Superdome has 296 rooms and suites including non-smoking rooms. The hotel offers catering facilities, full service restaurant and lounge. The Holiday Inn Downtown-Superdome Hotel is the perfect hotel to meet all your needs.
Address: 330 LOYOLA AVENUE, NEW ORLEANS, LA, 70112
Crowne Plaza Hotel Astor New Orleans


TOLL FREE CROWNE PLAZA RESERVATIONS 1-888-986-1562


Sleep your way to new Callaway® Golf equipment with Crowne Plaza.
The more nights you stay, the more great equipment you earn.

Take a videotour.Welcome to the new Crowne Plaza Hotel Astor-New Orleans opened April 17, 2002 and is located at the gate to the world-famous French Quarter at the corner of Bourbon and Canal Streets where the excitement begins.Visit the Aquarium of the Americas, Audobon Zoo and Gardens, or the Jazzland Amusement Park. How about a game of golf at the English Turn Golf Course? Take a shopping spree at the Riverwalk shopping plaza or Saks 5th Avenue! You must dine at The Bourbon House! Crowne Plaza Hotel Astor-New Orleans is honored to have a Brennan Family Restaurant which has the best steaks, cajun, and seafood entrees New Orleans has to offer!
Address: 739 CANAL STREET, NEW ORLEANS, LA 70130
---
---
NEW ORLEANS ACTIVITIES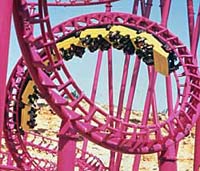 Find fun and exciting activities, tours, and things to do in New Orleans. Available choices include New Orleans Airport Parking, Course-Workshop, Culinary Tour, Day Cruise, Day Tour, Night Cruise, Night Tour, Sightseeing, Sightseeing Pass, ...



Things To Do in New Orleans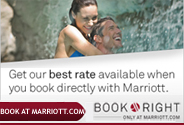 | | |
| --- | --- |
| | Our Mid Priced Hotels range from inexpensive and |
affordable, low cost three star hotels to distinctive, first class upscale full service properties. This is a perfect category to find a family friendly hotel for your next family vacation, trip or getaway. They also offer a wide range of amenities and comforts such as room service, restaurants, meeting spaces, and extended services for business travelers.