Hotels > Mid-Priced Hotels > USA > Texas > El Paso
---
Red Roof Inn El Paso East - El Paso TX
The Red Roof Inn El Paso East is 100% Smoke-Free and has Newly Renovated Rooms. Our hotel is located just off I-10 and is convenient to El Paso International Airport (ELP), Fort Bliss, Avenue of Americas International Business Park and the Socorro Sports Complex. We offer Flat-Screen TVs, interior corridors, free WiFi and meeting facilities.
Hotel Address: 11400 Chito Samaniego Dr El Paso TX 79936
Red Roof Inn El Paso West - El Paso TX
Our property is 100% Smoke-Free, has Newly Renovated Rooms and is conveniently located on the Westside. This hotel is close to the University of Texas at El Paso, Sunland Park Racetrack & Casino and the Sierra Providence Memorial Hospital. We offer free WiFi, an outdoor pool, Rest Suite beds by Serta and large Flat-Screen TVs with HD Programming.
Hotel Address: 7530 Remcon Circle El Paso TX 79912
El Paso Marriott - El Paso TX


Book your stay at Marriott.com and earn Marriott Rewards points!
Rewards points can be used at 3,600+ hotels worldwide for free stays, golf, spa, dining, and other rewards.


Whether you are traveling for business, pleasure or to serve at Fort Bliss we are honored to have you as our guest. Enjoy the full service Marriott in El Paso! Total rooms and suites: 296
Address: 1600 Airway Blvd., El Paso, TX, 79925
Fairfield Inn & Suites El Paso - El Paso TX


Book your stay at Marriott.com and earn Marriott Rewards points!
Rewards points can be used at 3,600+ hotels worldwide for free stays, golf, spa, dining, and other rewards.


At Fairfield Inn by Marriott, your hotel experience will be what you want - a clean, comfortable guest room and friendly service. Enjoy the complimentary hot breakfast featuring Jimmy Dean Breakfast Sandwiches, pool and FREE high-speed Internet access.
Address: 7514 Remcon Circle, El Paso, TX, 79912
Holiday Inn Express El Paso-Central Texas


TOLL FREE HOLIDAY INN RESERVATIONS 1-888-986-1562


El Paso's newest Holiday Inn Express Hotel located in the heart of El Paso, nestled between the Franklin Mountains and the dynamic City of Juarez Mexico. Minutes to the Mexican border or to the financial and government centers of El Paso, Univ. of Texas, Medical Centers, Ft. Bliss Army Base and Convention Center & Performing Arts Arenas. A nine story high rise adorned with bold beautiful colors of the Southwest and El Paso's friendliest bi-lingual staff to accommodate all of your needs. Hotel features include complimentary continental breakfast and free local phone calls. Visit El Paso, and stay smart at the Holiday Inn Express Hotel.
Address: 409 EAST MISSOURI AVE, EL PASO, TEXAS, 79901
Holiday Inn Hotel El Paso-Airport I-10 - El Paso Texas


TOLL FREE HOLIDAY INN RESERVATIONS 1-888-986-1562


One of the best El Paso hotels: Holiday Inn AirportFrom your first interaction with the hotel, here in western Texas, you feel the 'spirit' come alive. Every step of the way you will awaken your senses with the best of our cultural flavor. At the Holiday Inn Airport Hotel, we celebrate 'The Spirit of El Paso.'As you enter Holiday Inn Airport Hotel's beautiful, hacienda-style Lobby, with towering columns, marble floors, and rich colors, you will find yourself taken away by the vibrant atmosphere for which El Paso, Texas is known. Mexican flavor combines with Texas festive energy throughout the hotel. Delight your taste buds with a Texas-sized steak at the Cactus Rose Grill in the hotel Lobby, relax and listen to live music while sipping a margarita at the hotel's El Agave Tequileria, or dance the night away at Teddy's Nightclub. El Paso attractions including live horse racing, mountain biking, hiking, and golfing are just a short drive from the hotel. Shopaholics can take the trolley to Mexico, while nature lovers can explore the Franklin Mountains. There is something for everyone in beautiful El Paso.
Address: 6655 GATEWAY WEST, EL PASO, TX, 79997-9989
Holiday Inn Hotel El Paso-Sunland Pk Dr & I-10 W - El Paso Texas


TOLL FREE HOLIDAY INN RESERVATIONS 1-888-986-1562


The Holiday Inn Hotel El Paso Sunland Park is conveniently located off I-10 just minutes from the Border Crossing to Juarez and the El Paso International Airport. The hotel is located on the westside of El Paso at the foothills of the Franklin Mountains. We provide accommodations to nearby Northwest Business Park housing companies such as Hoover, Maytag, Leviton, Helen of Troy, Azar Nut and the Santa Teresa NW Business Park. We are just minutes from the University of Texas at El Paso ( UTEP). We also provide lodging to many government and military facilities such as the Federal Building housing the FBI, DEA, and EPA, Department of Transportation, Briggs Army Field and Fort Bliss. Looking to relax? join us at our heated outdoor pool (closed Nov-Feb), whirlpool, kiddie pool or workout in our extensive fitness center. Or you can just stay in your room and watch a movie or play nintendo. The hotel has nearby entertainment and attractions such as the Sunland Park Racetrack & Casino, Sunland Park Mall, Transmountain Tramway, Sunbowl or the Chamizal Museum. How about a round or two of golf? Visit the Emerald Springs Golf Course where Lee Trevinio started.
Address: 900 SUNLAND PARK DRIVE, EL PASO, TX, 79922
Microtel Inn & Suites East - El Paso Texas
Room Service • Valet Laundry Service • Free shuttle to and from El Paso International Airport • Use of amenities at Hilton hotel next door • Complimentary Continental Breakfast
Amerisuites El Paso - El Paso Texas
AmeriSuites El Paso is an all-suite hotel providing guests with all the comforts of home. Each suite has a sleeping area, living room area and sofa sleeper. The wet bar area is equipped with a mini-refrigerator, microwave and coffee maker. We serve an expanded deluxe complimentary continental breakfast each morning in our newly remodeled lobby.
---
---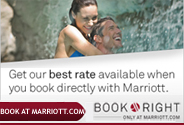 | | |
| --- | --- |
| | Our Mid Priced Hotels range from inexpensive and |
affordable, low cost three star hotels to distinctive, first class upscale full service properties. This is a perfect category to find a family friendly hotel for your next family vacation, trip or getaway. They also offer a wide range of amenities and comforts such as room service, restaurants, meeting spaces, and extended services for business travelers.