Hotels > Mid-Priced Hotels > USA > Washington > Seattle
---
Fairfield Inn Seattle Sea-Tac Airport - Seattle WA


Book your stay at Marriott.com and earn Marriott Rewards points!
Rewards points can be used at 3,600+ hotels worldwide for free stays, golf, spa, dining, and other rewards.


The Fairfield Inn is the perfect location to stay if you're flying into Seattle late at night or departing Seattle early in the morning. We are conveniently located close to all major suburbs of Seattle Total rooms and suites: 146
Address: 19631 International Blvd., Seattle, WA, 98188
Warwick Seattle Hotel - Seattle, Washington
In a city known for setting trends, Warwick Seattle Hotel is leading the way. Located in the upbeat Belltown district, just blocks from the Space Needle and the heart of downtown, Warwick Seattle Hotel blends the classic charm that's expected from the Warwick name with the contemporary styling of the Emerald City throughout. Boasting unique accommodations inspired by Seattle culture, staying at Warwick Seattle Hotel allows guests to truly experience Seattle while finding pleasant surprises along the way. With refreshing seaborne mists in the breeze, evergreen-covered hills lining the horizon and the heart of Seattle right at the doorstep - anything is possible. Welcome to Warwick Seattle Hotel.
Address: 401 Lenora Street, Seattle, Washington 98121, USA
Crowne Plaza Hotel Seattle Downtown Area


TOLL FREE CROWNE PLAZA RESERVATIONS 1-888-986-1562


Sleep your way to new Callaway® Golf equipment with Crowne Plaza.
The more nights you stay, the more great equipment you earn.

The Crowne Plaza Hotel - Seattle offers a superb location in Downtown Seattle, close to everything great in the Pacific Northwest. A few blocks from the Crowne Plaza Hotel - Seattle, you can explore the historic Pike Place Market or the new Seattle Central Library; catch a Mariners game at Safeco Field or a Seahawks game at Qwest Field in Pioneer Square. Walk two blocks from the Crowne Plaza Hotel - Seattle to your meeting at the Washington Convention & Trade Center, then indulge yourself at hundreds of downtown stores, including Westlake Center and Pacific Place shopping malls. Explore the local waterways on an Argosy Cruise or on any of the major cruise lines. Click on the Packages tab for some great options to help you see it all!The Crowne Plaza Hotel - Seattle also puts you in the heart of the city's amazing arts scene, including the beautiful 5th Avenue and Paramount Theatres, Seattle Art Museum, and Benaroya Hall. The Space Needle stands just minutes away, casting its long shadow over Key Arena, the Pacific Science Center, the Experience Music Project and McCaw Hall, home of the Seattle Opera and the Pacific Northwest Ballet. Plus, the Crowne Plaza Hotel - Seattle is just four miles from the University of Washington with its Meany Hall and Husky Stadium.
Address: 1113 SIXTH AVE & SENECA ST, SEATTLE, WA 98101
Red Roof Inn Seattle Airport - Seatac - Seattle WA
Red Roof Inn Seattle Airport-SEATAC is newly renovated with all new rooms and 100% smoke free. Our hotel has HD flat-screen TVs and free WiFi in all rooms. We are located just 1 mile from Sea-Tac International Airport. We offer a 24 hour airport shuttle service. We are only 3 blocks from the light rail station (transportation to Downtown). Car parking is only $7/night Extended parking is available, please see our packages.
Hotel Address: 16838 International Blvd Seattle WA 98188
Motel 6 - Seattle / Seatac WA
An ideal hotel whether you're visiting Seattle, Washington for business deals or leisure activities. Enjoy complimentary Coffee and guest parking along with a convenient location that puts the airport, University of Washington and innumerable family friendly attractions just minutes away. We're also near unique shopping, fine dining, entertainment options and professional sports stadiums, such as the Qwest Field (Seattle Seahawks) and Safeco Field (Seattle Mariners).
Hotel Address: 18900 47th Ave S, Seatac, WA
Holiday Inn Select Hotel Seattle-Renton - Seattle Washington


TOLL FREE HOLIDAY INN RESERVATIONS 1-888-986-1562


Welcome to the Holiday Inn Select Seattle at Renton Hotel. Located only minutes from downtown Seattle, Bellevue, and Tacoma, we're right where you need to be. Take advantage of our complimentary airport shuttle, available at your convenience around the clock.Traveling on business? We've designed our hotel especially to meet your needs. Our prime location is close to Boeing and many others! With complimentary high speed internet access in every room, a business center, fitness center, in-room dining, and meeting facilities, your stay is sure to be a success. Relax after a successful day at our in house restaurant, the Yankee Grill & Roaster.If you're in town on leisure, you're in luck! We're only a few minutes from the Southcenter shopping district, the state's largest collection of shops and restaurants. You'll find Westfield Shoppingtown Southcenter Mall (featuring Nordstrom and Macy's), the northwest's only IKEA store, Fry's Electronics, and Sam's Club just a short drive away. Outdoor enthusiasts will love our close proximity to boating on Lake Washington or Puget Sound, exceptional golf courses, and hiking in the Cascade foothills.No matter where you're going in the Seattle area, the Holiday Inn Select Seattle at Renton is right where you need to be. We look forward to having you as our guest.Please note that all guests must present a valid credit card and government-issued photo identification upon check-in.
Address: 1 SOUTH GRADY WAY, SEATTLE, WA, 98055
Holiday Inn Hotel Seattle - Seattle Washington


TOLL FREE HOLIDAY INN RESERVATIONS 1-888-986-1562


The Holiday Inn Seattle Center Hotel is conveniently situated 4 blocks from the Space Needle, Intiman Theatre, and Pacific Science Center. The hotel is a great place to stay while in town for Seattle Seahawks football at Qwest Field or Sonics basketball at Key Arena. While here to attend a sporting event, why not enjoy a performance at the Seattle Opera House or Seattle Repertory Theatre? Within a mile of the Holiday Inn Seattle Center hotel you will be able to explore thehistoric Pike Place Market, Seattle Art Museum, Westlake Center, Fremont and many of Seattle's great restaurants. Please ask our knowledgeable staffmembers to share their secrets of Seattle and assist you with reservations and directions when you get here.Visiting Seattle Pacific University, University of Washington, or Seattle University? The Holiday Inn Seattle Center hotel will make you feel comfortable during your visit.Bring your dog along and have them board at The Barking Lounge, located one block from the hotel. You can leave your pooch there and have access to them 24 hours.Looking to plan a meeting or social event? Contact one of our resident sales professionals via the email link above and they will take excellent care of you.
Address: 211 DEXTER AVENUE NORTH, SEATTLE, WA, 98109
Holiday Inn Express Hotel Seattle-City Center - Seattle Washington


TOLL FREE HOLIDAY INN RESERVATIONS 1-888-986-1562


The Holiday Inn Express Seattle City Center is your home away from home for Seattle Mariner Baseball and exciting Seahawk and Huskie Football . Stay at the Holiday Inn Express Seattle City Center, and catch a ride aboard 'Seattle Shuttle' to all of the Mariners & Seahawks home games. For only $5.00 per person, you can enjoy the convenience of round trip transportation to and from Safeco or Qwest Field. Located between downtown Seattle and the world famous Space Needle, the Holiday Inn Express Seattle City Center is where you will find everything you want and more than you expect. Let our friendly and knowledgeable staff make your stay with us relaxed and comfortable. Guests of the Holiday Inn Express will enjoy our Complimentary High Speed Internet and our 'Express Start' breakfast bar featuring delicious Cinnamon Rolls and Smart Roast Coffee, developed especially for Express Hotels. After fun filled day of sightseeing at the Seattle City Center, Space Needle, Experience Music Project, Science Fiction Museum, Pikes Market, Ballard Locks , or wherever your day may take you, our guests can enjoy a relaxing swim in our indoor heated pool. For our health conscious guests the Holiday Inn Express City Center offers an on-site work out facility, and complimentary computer center. Football Fever Is In The Air.
Address: 226 AURORA AVENUE, SEATTLE, WA, 98109
Holiday Inn Express Hotel & Suites Seattle (Northgate Mall Area) - Seattle Washi


TOLL FREE HOLIDAY INN RESERVATIONS 1-888-986-1562


The Holiday Inn Express Hotel & Suites, Seattle is your home away from home. Located just seven miles north of downtown Seattle, on Aurora Avenue North (Highway 99) with easy access to I-5, our location offers all of the convenience of downtown without the downtown inconvenience. We invite you to experience the friendliness of our staff and greatness of a fine Seattle hotel. We are also nearby Seattle downtown, University of Washington (UW), Safeco Field, Key Arena, Seattle Waterfront, Seattle Aquarium, Washington State Convention & Trade Center, Northgate Mall, Shoreline Community College, Shoreline Conference Center and Woodland Park Zoo.
Address: 14115 AURORA AVENUE NORTH, SEATTLE, WA, 98133
Holiday Inn Express Hotel & Suites Seattle-Sea-Tac Airport - Seattle Washington


TOLL FREE HOLIDAY INN RESERVATIONS 1-888-986-1562


Welcome to the Holiday Inn Express Hotel & Suites Seattle/SeaTac Airport (SEA). Our hotel is conveniently located at SeaTac Airport half way between Seattle & Tacoma - close to everything.The Holiday Inn Express Hotel & Suites offer the following **All Complimentary** Secured High Speed T1 linesComplimentary parking during your stay Shuttle to/from SeaTac AirportExpress Start BreakfastShuttle to local restaurants within 1 mile. Flying out of SeaTac Airport? The Holiday Inn Express Hotel & Suites offer Park & Fly packages. Call the hotel direct at (206)824-3200 for details & reservations.We are the perfect hotel while in Seattle to watch a Seahawk Football game or Seattle Sonics Basketball game. If shopping is what you like to do, we are located 2 miles from Westfield/Southcenter Shopping Mall with anchor stores such as Nordstrom, Macy's, Sears, JC Penny and Mervyn's. The mall offers a comp. scheduled shuttle to/from the hotel.Relax in our oversized guestrooms or suites. All rooms have microwaves & refrigerators. Full kitchens are available in our full size suites.Our 3 Meeting Rooms & outstanding service make us the ideal location to host your next Business Meeting, Seminar or Conference. We offer complimentary parking for all of your attendees during the meeting.Please see the hotel features for the Pet Policy.
Address: 19621 INTERNATIONAL BOULEVARD, SEATTLE, WA, 98188
Holiday Inn Hotel Seattle-Seatac Intl Airport - Seattle Washington


TOLL FREE HOLIDAY INN RESERVATIONS 1-888-986-1562


Welcome to the Holiday Inn Hotel Seattle-SEATAC International Airport. Free WIRELESS High Speed Internet access in all rooms We are a newly-renovated full-service hotel with 259 well-appointed guest rooms, located across from Seattle-Tacoma International Airport. Complimentary 24-hour guest shuttle service to/from the airport. Parking available during your hotel stay for $8/night. Order room service or dine at the Seven Hills Grille, Seattle's newest culinary experience. We also feature a 24-hour Exercise Facility with an oversized indoor pool, hot tub and workout room. For business travelers we offer a fully-equipped business center. We are located only 20 minutes from downtown Seattle, Pike Market, Safeco Field and Qwest Field, the world-famous Space Needle and other unique attractions. The world-famous Museum of Flight is just 5 miles down the street. Town Car (Limo) service available with fee (same as Taxicab fares). Please ask about our special value-added corporate and weekday rates and packages. Early Bird Check-in any time after 6:00AM (subject to availability). $100 deposit required upon checking in when paying in cash. Notary Public available.
Address: 17338 PACIFIC HWY SOUTH, SEATTLE, WA, 98188
---
---
SEATTLE ACTIVITIES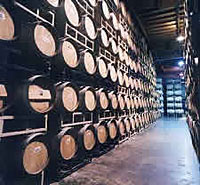 Find fun and exciting activities, tours, and things to do in Seattle. Available choices include Seattle Cultural Tour, Day Cruise, Day Tour, Night Cruise, Sightseeing, Sightseeing Pass, Transfer, Wine Tour, ...



Things To Do in Seattle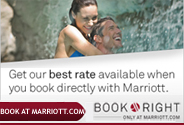 | | |
| --- | --- |
| | Our Mid Priced Hotels range from inexpensive and |
affordable, low cost three star hotels to distinctive, first class upscale full service properties. This is a perfect category to find a family friendly hotel for your next family vacation, trip or getaway. They also offer a wide range of amenities and comforts such as room service, restaurants, meeting spaces, and extended services for business travelers.