Hotels > Resorts > Asia Resorts
---
Find the ideal resort in Asia by going directly to Asia resorts websites. Check availability, amenities, and rates directly from each property. Search resorts in top vacation destinations worldwide, including Asia all inclusive resorts, family, spa resorts, corporate retreats, and more...


Angsana Maison Souvannaphoum - Lao Prabang Laos
Take time out to relive the old world charm of Luang Prabang, Laos, at Maison Souvannaphoum Hotel which houses our celebrated Angsana Spa as well as intimate rooms and luxurious suites. Return to the historic residence of Prince Souvannaphouma and a completely different way of life after a long, fulfilling day of exploring the ancient temples and enchanting scenery of this UNESCO World Heritage Site. Then dine like royalty with a mouth-watering variety of French, Laotian and Indochinese dishes, served up in a casually chic poolside setting
Hotel Address: Rue Chao Fa Ngum Banthatluang, PO Box 741 Luang Prabang, Laos
Banyan Tree Ringha - Ringha China
Banyan Tree Ringha is found in China's Yunnan province, a mountainous area that has been designated as the official Shangri-La by the Chinese government and is part of Greater Tibet, both historically and culturally. At 3,200 meters above sea level, the setting is spectacular with day-trips and overnight excursions taking you to divine mountain peaks touched by the clouds, awe-inspiring ridges, deep canyons, torrential rivers, mystical plateaus, endless valleys, crystal-clear streams and the most tranquil of lakes.
Hotel Address: Hong Po Village, Jian Tang Town Yunnan Province China 674400
Banyan Tree Bintan - Bintan Indonesia
Bintan, Indonesia - Nestled on a talcum-white private beach facing the South China Sea, the spectacular island Banyan Tree Bintan offers an unforgettably romantic experience. The only all villa resort on Bintan, we are just 45 minutes by ferry from Singapore. Discover inner peace, tranquillity and rejuvenation in the comfort of one of our 61 beautiful villas set in lush tropical rainforest. Modelled on traditional Balinese architecture, each beautifully decorated villa is raised on stilts, perched on hillsides with stunning views of the bay below, with an exciting tree-top experience.
Hotel Address: Jalan Teluk Berembang Laguna Bintan, Lagoi 29155
Angsana Velavaru - Maldives
Embark on a vacation filled with twilight memories and passion in Velavaru Maldives or 'Turtle Island'. An unspoilt island on the South Nilandhe Atoll, Angsana Velavaru brings new meaning to carefree abandon in paradise. A whole host of activities including, but not limited to, diving / snorkeling explorations, night fishing trips & dolphin spotting excursions are available at the resort. Of course, don't miss the award-winning Angsana Spa for a revitalizing body rub.
Hotel Address: South Nilandhe Atoll (Dhaalu Atoll) Republic of Maldives
Angsana Bintan - Bintan Indonesia
Nestled on the beautiful white sands of Tanjong Said Bay and overlooking the South China Sea, Angsana Bintan in Indonesia is a heavenly retreat just 45 minutes away from Singapore via high-speed catamaran. Take in the tranquil island life as you are pampered by the finest in Asian hospitality amid the beauty of tropical flora. The idyllic moments... Exquisite spa treatments in our world-renowned Angsana Spa will leave you rejuvenated and ready for the good life.
Hotel Address: Jalan Teluk Berembang Laguna Bintan, Lagoi 29155 Bintan Resorts Indonesia
Banyan Tree Lijiang - Lijiang China
Lijiang, China - The pulse radiating from Lijiang, Yunnan resonates a symphony full of soul, peace and ethnic harmony. To the north of this beautiful city rises the majestic Jade Dragon Snow Mountain, a sacred sanctuary which has protected the ethnic minorities and their unique cultures since ancient times. Another splendor is the Old Town of Lijiang, regarded as the Venice of the Orient because of the many bridges and canals that lace through the maze of cobbled streets. This historic town was declared a UNESCO World Heritage Site in 1997 for its ethnic charm, historical milieu and architectural landscape.
Hotel Address: Yuerong Road, Old Town, Lijiang 674100, China
Banyan Tree Ungasan - Bali Indonesia
Bali, Indonesia - Set high on the cliffs near to the Uluwatu Temple, Banyan Tree Ungasan brings definitive fine cliff top living to the renowned beach island of Bali. An all-pool villa resort located at the southernmost point of Bali, Banyan Tree Ungasan offers one of the best unparalleled views of the Indian Ocean, complete with a level of comfort and privacy synonymous with the Banyan Tree brand. Enjoy a soothing pace of life, complete with indigenous cultures seen through Balinese-inspired architecture and exquisitely landscaped gardens, while rejuvenating your senses with authentic treatments at our signature Banyan Tree Spa.
Hotel Address: Jl. Melasti, Banjar Kelod Ungasan, Bali 80364 Indonesia
Intercontinental Resort Jiuzhai Paradise - Jiuzhaigou China
All immersed in the mystique of this spiritual fairyland. Experience the diversity of Jiuzhaigou by pairing your visit with a stay at InterContinental Resort Jiuzhai Paradise, an intimate upcountry retreat and the perfect destination for leisure travelers wishing to surround themselves in luxurious solitude. Embracing the mystique of Jiuzhaigou, with its bewitching natural beauty, and the inherent grace and hospitality of its people.
Address: Jhang Zha Town, Jiuzhaigou 623402
Angsana Ihuru - Maldives
One of the most picturesque islands in the Indian Ocean, Ihuru is an exquisite tropical paradise waiting to be discovered. Blessed with palm-fringed beaches, crystal clear waters and pristine house reefs, the eco and guest-friendly retreat is located on the North Malé Atoll, just 20 minutes by speedboat from Malé. Blending splendid villa living, holistic spa pleasures and ecological adventures, Angsana Maldives Ihuru also offers eco-conservation programmes, escorted snorkelling safaris and reef excursions for a truly unforgettable holiday.
Hotel Address: Ihuru North Malé Atoll Republic of Maldives
---
---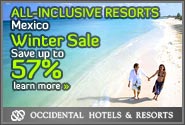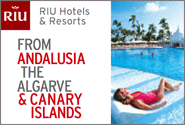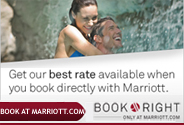 ASIA ACTIVITIES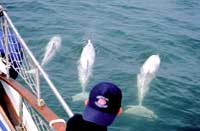 Find fun and exciting activities, tours, and things to do in Asia. Available choices include Asia Activity Tour, Adventure Tour, Air Tour, City Sights Package, Culinary Tour, Cultural Evening, Cultural Tour, Day Cruise, Day Tour, Extended Tour, Nature, Night Cruise, Night Tour, Overnight Cruise, Overnight Tour, Pass, Show, Sightseeing, Sightseeing Cruise, Sports Tour, Theme Park, Transfer, Walking Tour, Water Activity, Wildlife, ...



Things To Do in Asia