Hotels > Resorts > Asia > Fiji Resorts
---
Find the ideal resort in Fiji by going directly to Fiji resorts websites. Check availability, amenities, and rates directly from each property. Search resorts in top vacation destinations worldwide, including Fiji all inclusive resorts, family, spa resorts, corporate retreats, and more...


The Warwick Fiji - Fiji
Perfectly positioned along a stretch of golden sand beach and crystal clear lagoons in the heart of Fiji's Coral Coast, The Warwick Fiji is the perfect place to escape the daily woes of life and immerse in tropical bliss with the world's friendliest people. The Warwick Fiji is far enough from the daily hustle and bustle and close enough to still keep in touch. What memories will guests take home from their visit? Perhaps it will be the memory of the most extraordinary tennis game of their life or tying the knot with their soul mate against a spectacular setting sun. Maybe it will be the time spent with family enjoying the many marvels of The Warwick Fiji, or perhaps our guest will have hosted a business meeting so epic that it earns rave reviews.
Hotel Address: Queen's Road Coral Coast (Fiji) Fiji
The Naviti Resort - Korolevu Viti Levu Fiji
Since 1988, lush sophistication and stunning hospitality have flourished at The Naviti Resort in the Fiji Islands. Nestled within 38 acres of vibrant, tropical gardens and fronting bronzed-sand beach. This beachside deluxe resort on Fiji's Coral Coast delights guests staying for work or play. Enjoy the swim-up Pool Bar where mouth-watering cocktails satisfy tropical thirsts. Let The Naviti Resort's accommodations enchant and inspire you while overlooking the captivating South Pacific.
Hotel Address: Queen's Road, PO Box 29, Korolevu, Viti Levu, Fiji
Tambua Sands Beach Resort - Fiji
A view so amazing. A feeling so free. An experience so profound. It's moments like these that words cannot describe. And it's moments like these that guests of Tambua Sands Beach Resort experience daily, especially when they realise the palm-lined private beach, just steps from their villa, is theirs to enjoy – and theirs alone. Set on 17 pristine acres on the breathtaking Coral Coast of Fiji, it's only a matter of time before guests discover their own genuine South Pacific escape for the soul. This adults-only luxury paradise welcomes travellers to bask in the freedom of relaxation, tranquillity, indulgence and celebration. Whether it's through snorkelling in the warm lagoon, teeing off at the 9-hole golf course near the hotel or taking in the local cuisine and culture – it's up to them.
Address: Queen's Road, P.O. Box 100 Korolevu, Coral Coast, Viti Levu, Fiji
Tokatoka Resort Hotel - Fiji
Measured by beauty alone, any setting on Fiji could be correctly described as ideal. After all, this is the South Pacific at its most idyllic. But with a location directly opposite Nadi International Airport, and surrounded by tropical gardens, Tokatoka Resort Hotel is both beautiful and convenient. From the hotel, guests experience both the dazzling natural wonders of Fiji and have easy access to the archipelago's rich culture in form of authentic villages, museums and parks. At the same time, guests may just as well lounge by the extensive pool complex, sip a drink and know for certain that paradise is found.
Address: Queen's Road, P.O. Box 9305 Nadi Airport, Fiji
Hilton Fiji Beach Resort and Spa - Nadi Fiji
Retreat to the natural paradise of the Fiji Beach Resort & Spa managed by Hilton and soak up some sun on the 1.5 kilometres of pristine private beach. Laze by one of the hotel's 7 pools or make the most of nearby watersports such as jet skiing, parasailing, waterskiing and fishing.Play a couple of sets of tennis, perfect your swing on the world-class golf course just 5 minutes away or indulge in a rejuvenating Myoxy Caviar facial at the hotel's tranquil spa. Children will love the Kids' club and children's pools at the Fiji Beach Resort & Spa. Start the day with a breakfast buffet in open-air Nuku restaurant or enjoy a romantic, lantern-lit meal in Maravu as you watch the sunset over the Pacific. Choose one of Fiji Beach Resort & Spa's oversized villas for the ultimate in relaxed luxury. Their flexible design makes them a perfect choice for couples, groups of friends or families.
Address: Denarau Island Nadi Fiji
Musket Cove Island Resort - Fiji Islands
At Musket Cove island resort you will find the pace of life smooth and unhurried. Located on Malolo Lailai in the picturesque Mamanuca Islands of Fiji, Musket Cove Island Resort is the perfect location for your Fijian escape. With romantic Beachfront bures perfect for honeymoon couples, Villas for families or groups and Large Garden Bures for those wishing to experience the island lifestyle. Idyllic snorkelling and scuba diving where you can discover an abundance of tropical fish and colourful coral reef backdrop. Day cruises, fishing and Island hops allow you to experience the unique Mamanuca group of islands.
Hotel Address: Malolo Lailai Island NAP 0352 Fiji Islands
InterContinental Fiji Golf Resort & Spa - Natadola Fiji Islands
InterContinental Fiji Golf Resort and Spa is located on the beautiful and picturesque Natadola Beach on Fiji's main island of Viti Levu. Experience real Fijian ambiance on palm-fringed white sand beach or swim and snorkel in rolling surf. The Resort offers breathtaking 360-degree views of Natadola Bay and exotic gardens and features a sugar cane train that runs through the property. A variety of cultural and recreational venues are within easy reach. InterContinental Fiji Golf Resort and Spa is a 40 minute drive from Nadi International Airport.
Address: Natadola Natadola 0 Fiji Islands
---
---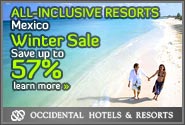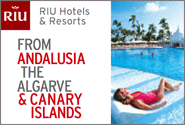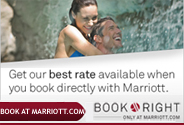 FIJI ACTIVITIES

Find fun and exciting activities, tours, and things to do in Fiji. Available choices include Fiji Activity Tour, Adventure Tour, Day Cruise, Day Tour, Island Package, Night Cruise, Pass, Sightseeing, Sightseeing Cruise, Transfer, ...



Things To Do in Fiji