---

We recommend top hotels in Los Cabos in the following categories:


---
---
Make your reservation directly with the best hotels in Los Cabos Mexico - from two star, economy, kid & family friendly accommodations, first class lodging to superior hoteles, deluxe luxury hotels and resorts. Find city center and downtown Los Cabos hotels, midtown, business district or airport hotels using our search engine, and find the best hotels in the Los Cabos area for your next family vacation, romantic weekend getaways, holiday, or business trip.

Displaying 1 - 7 of at least 7



The Resort at Pedregal - Cabo San Lucas Mexico
On the southernmost tip of Mexico's Baja California Peninsula, carved into a cliff on 24 mountainside and pristine oceanfront acres, lies The Resort at Pedregal. Renowned for creating relaxing experiences by the sea, our luxury resort in Cabo San Lucas brings forth a new vision while maintaining our legacy of sophistication and five-Diamond service. Discover for yourself where the Pacific Ocean meets the Sea of Cortez, near the legendary rock formations known as Land's End and the Cabo Marina and indulge in a luxurious stay characterized by a picturesque location.
Hotel Address: Camino del Mar 1 Cabo San Lucas CBS C.P. 23455 Mexico



Las Ventanas al Paraiso A Rosewood Resort - San Jose del Cabo Mexico
Las Ventanas al Paraiso, A Rosewood Resort has redefined pampering and luxury in Los Cabos with unparalleled service, exquisite accommodations and unwavering attention to detail. Acknowledged as one of the world's finest resorts, Las Ventanas al Paraiso, A Rosewood Resort has set new standards for luxury and service worldwide since opening in 1997. Much admired for its architecture and artistry, the constant attention to detail, and striving for something better distinguishes this remarkable resort.
Hotel Address: Carretera Transpeninsular Km 19.5 Campo de Golf 23400 San Jose del Cabo



Dreams Los Cabos Suites Golf Resort & Spa - Los Cabos, Mexico
Dreams Los Cabos Suites Golf Resort & Spa offers open-air hacienda-style architecture with spacious Unlimited-Luxury® suites in varying sizes, all with ocean views from your private and furnished terrace. Appointments include twice daily maid service, premium stocked mini-bar, satellite TV and much more. There are three shimmering pools, two with swim up bars, one snack bar, a full-service spa and fitness center, and five outstanding restaurants, plus lounges. Nearby, eight championship golf courses challenge you. The sites, shopping, nightlife and famous deep sea fishing of Cabo San Lucas and San Jose del Cabo are 15-minutes away.
Hotel Address: CarreteraTranspeninsular CSL-SJC Km 18.5 Los Cabos, Baja California Sur, 23400 Mexico



Hilton Los Cabos Beach & Golf Resort - Los Cabos Mexico
Inspirationally conceived to reveal the scenic beauty and abundant enjoyment that surrounds it, the world-class Hilton Los Cabos Beach & Golf Resort enriches your senses and quickens your spirit. Dispensing Mexico's most hospitable ambience, the finest of Cabo San Lucas resorts is ideally set along the destination's most tranquil stretch of golden beach, convenient to legendary Los Cabos golf courses and girded by spectacular views under a pristine high desert sky. Discover an idyllic paradise on the southern tip of the Baja California peninsula, between colonial San Jose del Cabo and vibrant Cabo San Lucas, along the crystal blue water of the Sea of Cortes.
Hotel Address: Carretera Transpeninsular Km. 19.5 San Jose Del Cabo BCS Mexico 23400


Secrets Puerto Los Cabos Golf & Spa Resort - Los Cabos Mexico
Set along the Pacific coast within the exclusive community of Puerto Los Cabos, the brand-new all suite Secrets Puerto Los Cabos Golf & Spa Resort provides the ultimate adults only, Unlimited-Luxury escape. Secrets Puerto Los Cabos Golf & Spa Resort offers 500 luxurious guest suites, each featuring a king-size bed (or two double beds), full bathroom with Jacuzzi tub, private and furnished terrace or balcony, complimentary mini-bar and much more.
Hotel Address: Puerto Los Cabos, San José del Cabo, Baja California Sur, México



Inter-Continental Presidente Los Cabos Resort - San Jose Del Cabo, Bcs Mexico


TOLL FREE INTERCONTINENTAL RESERVATIONS:
1 888-986-1562


BOOK 14 DAYS IN ADVANCE GET 10% OFF AND EARN PRIORITY CLUB POINTS/REWARDS.
CLICK FOR PHOTO, MAPS, RATES, HOTEL DISCOUNTS AND OFFERS.

Nestled between a white sand beach and the Sierra de San Lazaro Mountains, Presidente InterContinental All Inclusive Resort Los Cabos is truly at one with the environment. At or near the resort, you ll golf, play tennis, swim and ride horses while younger guests explore the Chiqui Kids Club. To expand your fun in the sun, Cabo San Lucas and San Jose del Cabo are minutes away.
ADDRESS: BLVD MIJARES S/N, ZONA HOTELERA, SAN JOSE DEL CABO, BCS, 23400



Hotel Riu Palace Cabo San Lucas - Los Cabos Mexico

Hotel Rating: Five Star Luxury Hotel

ALL INCLUSIVE

The Riu Palace Cabo San Lucas impressive architecture and 642 deluxe guestrooms are set in a spectacular enclave facing one of Los Cabo's famous landmarks. Unique amenities include Riu's renowned mini-bar and liquor dispenser, while some suites boast hydro-massage bathtubs and a jacuzzi on the terrace. This fabulous resort sets a new standard for All-Inclusive holidays, with luxurious facilities and a full range of sports and leisure alternatives, not to mention gourmet food, elegant furnishings, and Riu's personal, exclusive service. The Riu Palace Cabo San Lucas, one of the brightest stars in Riu's firmament, makes holidays dreams come true.
Hotel Address: Camino Viejo A San Jose, Cabo San Lucas B.C.S - Mexico

---
Book last minute Los Cabos hotel reservations on any budget - from 2 star and 3 star Los Cabos hotels, aparthotel, cheap discount economy hotels to the best boutique Los Cabos hoteles, four or five star luxury hotels, and resorts. Make your Los Cabos hotel reservation directly with top hotel brands and popular hotel companies. Please use the hotel review links to read or write reviews for any property. Find hotels in downtown Los Cabos, city centre, midtown, uptown, business district, near famous landmarks and tourist attractions and more. Some common ways to find this page include hotelsin Los Cabos, Los CabosMexico, otels, hotelroom, hotles, reservation, cheep, Los Caboshotels, hotesl, hotelLos Cabos, otel, hotels inLos Cabos, hotle, aera, reservatiom, hotelesen, deasl, roms, hoyel, donwtown, hotelrooms, hoetl, Los Caboshotel and hoytel, rseervation, hotelsLos Cabos downtonw, hoteles en Los Cabos, en, chaep, hotelin Los Cabos, hottel, , resrevation, hotell, hotelsLos Cabos
---

LOS CABOS ACTIVITIES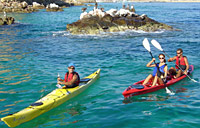 Find fun and exciting activities, tours, and things to do in Los Cabos. Available choices include Los Cabos Activity Tour, Adventure Tour, Day Tour, Diving, Night Cruise, Night Tour, Transfer, Water Activity, ...



Things To Do in Los Cabos