Hotels > Resorts > Caribbean Resorts
---
Find the ideal resort in Caribbean by going directly to Caribbean resorts websites. Check availability, amenities, and rates directly from each property. Search resorts in top vacation destinations worldwide, including Caribbean all inclusive resorts, family, spa resorts, corporate retreats, and more...


Belmond La Samanna - St Martin French West Indies
Set beside St. Martin's finest beach, lapped by the Caribbean Sea, Belmond La Samanna is the ultimate luxury resort. Constantly ranked among the Caribbean's top ten hotel retreats, it is a garden paradise in which to enjoy an al fresco massage, or lie in a hammock, lulled by the waves. Take a sunset cruise around the island or head into town to enjoy the vibrant local scene. There's always a touch of romance in the air
Hotel Address: PO Box 4077 97064 St Martin CEDEX French West Indies
Marriott Caribbean & Mexico Resorts
Welcome to Paradise by Marriott. If you're looking to plan a vacation, meeting or wedding in the Caribbean or Mexico, you've come to the right place. Our exclusive resorts and hotels offer amazing venues for couples and families. Whether you want to visit Puerto Vallarta, Cancun, Grand Cayman, St. Thomas, St. Kitts, Aruba or Curacao, we're here to help make your decision easier. Find special offers, book a meeting and meet our sunbassadors. The trip of a lifetime is as close as a click away.
Hotel Address: Caribbean / Mexico
Hermitage Bay - Antigua West Indies
The intimate, privately-owned Hermitage Bay is comprised of just 25 luxury cottages so that 'even at its busiest, the place seems remote and quaint.' Whether visiting for the first time or returning as a friend, you'll enjoy a sort of members-only exclusivity and 'sensation of belonging' as if the hotel was built for a select few. Tucked into a beautiful bay in one of the most secluded corners of Antigua, it is perfect for those seeking to escape the hustle and bustle of city life. Spanning 16 acres of lush tropical gardens, our eco-chic, luxury hotel provides all the comforts of a 5 star resort without compromising the natural habitat that thrives around it. Our open-air facilities, extensive beach and detatched rooms allow you to unwind in isolated luxury. Each of the 8 beachfront cottages features a spacious split level lounge and patio, while the large wrap-around decks and private plunge pools of the 17 hillside pool suites afford the added luxury of soaking up the Caribbean sun from the privacy of your own sun bathing deck.
Address: P. O. Box 60 St. John's Antigua West Indies
---
---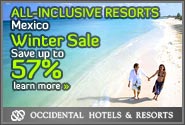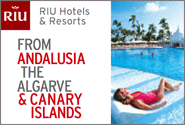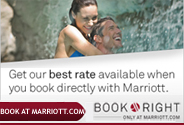 CARIBBEAN ACTIVITIES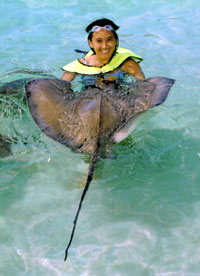 Find fun and exciting activities, tours, and things to do in Caribbean. Available choices include Caribbean Activity Tour, Adventure Tour, Air Tour, Attraction, Cultural Tour, Day Cruise, Day Safari, Day Tour, Dive Package, Diving, Ferry Service, Fishing, Hiking, Nature, Night Cruise, Night Tour, Sightseeing, Sightseeing Cruise, Transfer, Water Activity, Wildlife, ...



Things To Do in Caribbean