Hotels > Resorts > Caribbean > Barbados Resorts
---
Find the ideal resort in Barbados by going directly to Barbados resorts websites. Check availability, amenities, and rates directly from each property. Search resorts in top vacation destinations worldwide, including Barbados all inclusive resorts, family, spa resorts, corporate retreats, and more...


The Club, Barbados Resort & Spa - Barbados
Welcome to The Club, Barbados Resort & Spa, the island's only Adults Only All-Inclusive resort. Ideally located oceanfront on Barbados's West Coast, The Club offers terrific rooms and suites, including Oceanfront Rooms and Suites, a luxurious Spa & Salon, freshwater swimming pools, All-Inclusive dining and drinks, water sports, entertainment, and the warm hospitality Barbados is famous for. Perfect for couples, honeymoons, friends, and family (16 years of age and older), The Club is your perfect Caribbean vacation getaway. Enjoy the best of Barbados, with excellent dining, shopping, beaches, tours and excursions just minutes away. Relax by the pools, chill out with a cold cocktail at our Beach Bar, or indulge in a decadent Spa treatment.
Address: Vauxhall, St. James, BB24013 Barbados, West Indies
Sea Breeze Beach Hotel - Barbados
Welcome to Sea Breeze Beach Hotel where it is our pleasure to have you! Recently renovated, Sea Breeze Beach Hotel in Barbados offers guests an intimate and authentic experience. The 4*, all-inclusive resort is located on 2.5 acres and has just 78 rooms allowing our guests to experience the very best in Bajan charm and hospitality. Available for both couples and families, Sea Breeze Beach Hotel offers a wide range of amenities, facilities and dining options that are sure to please everyone's idea of the perfect getaway and provide memories to last a lifetime.
Hotel Address: Maxwell Coast Road,Christ Church,Barbados
Sugar Bay Barbados - Christ Church Barbados
Sugar Bay Barbados is the newest all-inclusive beach resort in Barbados. Here you can unwind in bohemian-inspired style and comfort. Leave your footprints in the sand or go for a dip in our calm ocean lagoon - and if you are lucky, you just might witness one of the wonders of nature on this popular turtle nesting beach. Dining in Barbados just got even better with Sugar Bay's four restaurants and bars, all included with your signature, oceanfront or family-friendly hotel accommodation. From delightful Caribbean cuisine to English pub fare, a sizzling steakhouse and an adult only oasis featuring sushi
Hotel Address: Garrision Historic Area Hastings Christ Church Barbados
Sunbay Hotel - Christ Church Barbados
Guests who come to stay at Sunbay Hotel find that our Barbados vacation resort offers a very unique ambiance ... a tranquil, serene oasis set in a lush tropical garden where you can truly get away from it all and relax. Perfect for couples of all types, families, and singles, the Sunbay Hotel is an affordable vacation option for those who want a secluded, environmentally friendly resort setting. Facilities include a swimming pool, fitness room, tennis court, mini-golf course, restaurant, sports bar, and easy access to the beach nearby.
Hotel Address: Maxwell Coast Road Christ Church Barbados
Bougainvillea Beach Resort - Barbados, West Indies
Overlooking the emerald Caribbean Sea on one of the loveliest beaches in Barbados, this award winning resort sits on 2.5-acres amid lush tropical gardens edged by silken white sand beaches. Bougainvillea has 138 ocean, pool and garden view studios and suites, all with kitchens. Enjoy three swimming pools, one with swim-up bar, two restaurants – one fine dining! Other facilities include tennis court, fitness center, games room, Guest lounge, Kid's Club, beauty salon, boutique and beach shop, and motorized & non-motorized watersports. The resort is within walking distance to St. Lawrence Gap for nightlife, shops and restaurants.
Address: Maxwell Coast Road, Christ Church
Rostrevor Hotel Barbados - Christ Church Barbados
The award winning Rostrevor Hotel is one of the most affordable self-catering hotels in Barbados. We cater to those travelers that are looking for a beachfront hotel at a price that will leave you with plenty to spend on other activities during your visit. The hotel is equipped with free WiFi throughout the property and we offer wheelchair accessible facilities. Our beachfront property offers guests a wide variety of fully equipped, self-catering studios and a combination of bedroom suites with spacious, comfortable and blissfully cheerful Caribbean interiors. We are a family owned and operated hotel and are renowned for our obliging flexibility and highly personalized service when meeting the needs of our value-seeking guests. Rostrevor's convenient location and flexible variety of accommodation options make it the ideal sanctuary for families, couples, corporate retreats, seniors, weekend vacationers, sports teams, groups and so much more!
Hotel Address: St. Lawrence Gap, Barbados
Barbados Beach Club All Inclusive Resort – Christ Church Barbados
IMAGINE... warm Caribbean sunshine, an incredibly blue sky, a mile of soft white sand, coconut palms swaying in cooling trade winds and a dazzling aquamarine sea. PICTURE YOURSELF... enjoying delicious, well-prepared meals ordered to your taste, exciting entertainment, exotic drinks to quench your thirst, a round of tennis or mini-golf, a freshing swim in a sparkling pool and the chance to sample a variety of watersports. CONSIDER... the convenience of an all-inclusive holiday. THINK... Barbados Beach Club.
Hotel Address: Maxwell Coast Road Christ Church Barbados
Grand Barbados Beach Resort - Barbados, West Indies
Begin the day with a feast of tropical fruits and juices, and a hot cup of coffee with fresh pastries in the comfort of your own room. Or take a walk down the 260 foot pier to the Schooner Restaurant for Bajan specialties and traditional cuisine. Barbados
Hotel Address: P.O.Box 639, Aquatic Gap, St.Michael, Barbados
---
---

View All Resorts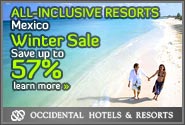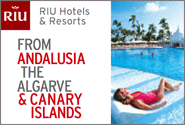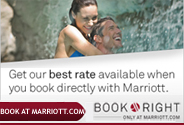 BARBADOS ACTIVITIES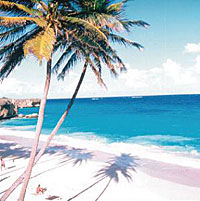 Find fun and exciting activities, tours, and things to do in Barbados. Available choices include Barbados Cultural Tour, Day Tour, Sightseeing, Transfer, ...



Things To Do in Barbados