Hotels > Resorts > Caribbean > Aruba Resorts
---
Find the ideal resort in Aruba by going directly to Aruba resorts websites. Check availability, amenities, and rates directly from each property. Search resorts in top vacation destinations worldwide, including Aruba all inclusive resorts, family, spa resorts, corporate retreats, and more...


Grand Aruba - Aruba
Located in Palm Beach, Aruba, this resort features all the ingredients for a unique vacation: a location right on the beach, turquoise waters, the fine white sands of the Caribbean, and warm weather throughout the year. This high-end Aruba All-Inclusive resort is the best vacation destination for families and couples. Occidental Grand Aruba Resort & Casino is close to many tourist attractions and just steps away from the entertainment, lounges, discos and shopping areas the island has to offer.
Address: J.E. Irausquin Boulevard 83, Aruba
Hotel Riu Palace Aruba - Aruba

In Aruba, the Riu Palace is beautifully designed and located right on Palm Beach, offering a most spectacular view of the Caribbean. The wide expense of soft, golden sand, virtually at its front door, invites you to enjoy the warm breeze wafting in from the ocean or enjoy swimming in one of the two fresh-water pools. We invite you to enjoy the beauty of Aruba and the comfort of the Riu Palace, the perfect combination for your next vacations.
Address: J.E. Irausquin Boulevard 79 Palm Beach - Aruba
Amsterdam Manor Beach Resort - Oranjestad Aruba
Have a Unique Vacation Experience at our intimate and picturesque resort. Its obviously beautiful Dutch Colonial architecture will take your breath away, and its pristine white beach and turquoise blue water will exceed your every expectation. Yet, as our guests agree, it's what you'll find inside that will keep you coming back. Amsterdam Manor Beach Resort with its unique Dutch Colonial appearance has been managed by the Dutch family Van Schaijk since the hotel was built in December 1989. The Amsterdam Manor Beach Resort, located at one of Aruba's most beautiful beaches, has been designed by the famous Dutch architect Jan Hubert.
Hotel Address: J.E. Irausquin Blvd. 252 - Oranjestad Aruba
Holiday Inn Sunspree Resorts Aruba-Beach Resort & Casino - Aruba Netherlands Ant


TOLL FREE HOLIDAY INN RESERVATIONS 1-888-986-1562


Holiday Inn SunSpree Resort Aruba will entice you from the moment you arrive. Our porte cochere entrance, with beautiful, lush landscaping welcomes you to a tropical paradise. A brick paved driveway leads to our open-air lobby with chandeliers, soft island music, elegant wood beam ceilings, and impressive tiled floors. Recently renovated, the resort features an awesome new pool and entertainment deck with a zero entry design!Easy to get via Miami or other major gateways, guests can expect attentive service and fine accommodations. All 600 modern, well-appointed guest rooms feature richly detailed furnishings, and the private balconies and patios afford you views of the beautiful Palm Beach, or tropical landscaping. Vacation in an Island Paradise! The Holiday Inn SunSpree Aruba offers outstanding values and unlimited fun!!
Address: J. E. IRAUSQUIN BOULEVARD #230, PALM BEACH, ARUBA, 0
---
---

View All Resorts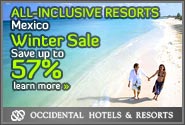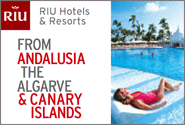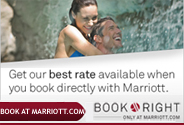 ARUBA ACTIVITIES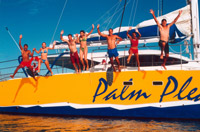 Find fun and exciting activities, tours, and things to do in Aruba. Available choices include Aruba Activity Tour, Adventure Tour, Day Cruise, Dive Package, Night Cruise, Sightseeing, Transfer, Water Activity, ...



Things To Do in Aruba