Hotels > Resorts > Caribbean > Bahamas Resorts
---
Find the ideal resort in Bahamas by going directly to Bahamas resorts websites. Check availability, amenities, and rates directly from each property. Search resorts in top vacation destinations worldwide, including Bahamas all inclusive resorts, family, spa resorts, corporate retreats, and more...


The Reef Atlantis - Bahamas
Situated directly on Paradise Beach – one of the most renowned beaches in the world - The Reef Atlantis provides all the comforts of home in 497 spacious well-appointed studios and one-bedroom suites featuring private balconies with water, harbor or terrace views. Expertly designed studios have living area with sleeper sofa, kitchen area and master bathroom, while suites offer complete kitchen, dining and living rooms, two full bathrooms and en-suite laundry facilities.
Address: Paradise Island, Nassau Bahamas
Atlantis, Paradise Island, Bahamas
Atlantis, Paradise Island is a unique destination featuring the world's largest open-air marine habitat, home to over 50,000 sea animals living in 14 exhibit lagoons. Explore Aquaventure, an innovative waterscape of thrilling slides and rides, discover secrets of the lost continent in The Dig and interact with gentle dolphins in Dolphin Cay. Enjoy 20 swimming areas, renowned beaches, Mandara Spa, world-class casino, Aura nightclub, a wide range of dining options including the gourmet cuisines of Bobby Flay, Nobu and Jean-Georges Vongerichten, duty-free shopping at Marina Village and Crystal Court, sports center, nearby 18-hole championship golf course, Atlantis Kids Club and CRUSH – the ultimate teen club.
Address: Paradise Island, Nassau, Bahamas.
Bimini Big Game Club Resort & Marina - Bahamas
Bimini Big Game Club Resort & Marina is a boutique resort with beautifully decorated rooms, cottages and suites. This airy, laid-back resort is a 3-minute walk from Alice Town and a short ride from the airport. Ocean-themed rooms offer flat-screens, free Wi-Fi, and balconies or patios, as well as coffeemakers. Cottages add separate sitting areas, and suites have living rooms and kitchenettes. The resort also is home to the Bimini Big Game Bar & Grill, outfitter story with liquor store, fresh water swimming pool, Sharkies restaurant & bar, dive shop operated by Neal Watson's Bimini Scuba Center and a 75 slip full service Marina. The Bimini Big Game Bar & Grill with all day dining is perched on the 2nd floor overlooking the resort's marina. The dive shop offers diving daily, snorkeling excursions, scuba lessons and rental equipment. Guests can relax in a hammock under majestic palms or explore Bimini with bicycles, kayaks and paddleboards, available guest's use as is resort wide Wi-Fi. Bimini Big Game Club is located on ! the island of North Bimini.
Hotel Address: Kings Highway North Bimini Alice Town Bahamas
The Cove Atlantis - Bahamas
Stylish and contemporary, The Cove Atlantis is a private and exclusive haven amidst the activity of Atlantis. Each of the 600 suites offer panoramic ocean views and unparalleled amenities. Set between two of the world's most stunning beaches and inspired by the beauty of its surroundings, the Jeffrey Beers-designed resort thrives on magical sensate experiences including the gourmet cuisine of celebrity chef Bobby Flay at Mesa Grill, poolside gaming and a vibrant social scene at the adults-only Cain at The Cove Atlantis ultra-pool, lavish private beach cabanas, and complete access to the wonders of Atlantis.
Address: Paradise Island, Nassau Bahamas
Valentines Resort & Marina - Bahamas
Valentines Resort & Marina is an upscale, boutique resort in world-renown Harbour Island that attracts boat enthusiasts, yacht owners, couples and families with a flair for the finer things in life. Valentines Resort offers luxury suites that are unparalleled among Bahamas hotels. With colorful clapboard-sided walls, white trim and shuttered dormer windows, they provide a unique experience for all our guests. Each suite comes equipped with WiFi, modern kitchen appliances, and large balconies overlooking the pool, gardens and marina. The resort also provides the very best in waterfront dining on the island, a reserved section on our famous beach, and is open all-year long. Our location is ideal for indulging in the best Bahamas scuba diving, snorkeling, boat charters and rentals, deep sea fishing, bone fishing, big game fishing, jet skiing, kayaking, water skiing, windsurfing, and sailing all in our beautiful turquoise waters.
Hotel Address: Bay Street North Eleuthera Bahamas
Paradise Island Beach Club - Nassau Bahamas
Rates $227.00 - $564.00
Paradise Island Beach Club is a Boutique Beach Front 44 unit Hotel/Timeshare resort located directly on the world famous beach Cabbage Beach on Paradise Island, The Bahamas. Each thoughtfully designed 2 bedroom/ 2 bath unit is equipped to meet your every need. Golf, sailing, scuba diving, historical sites and the excitement of Nassau are all close-by. The vacation experience provided at the club can be compared to a family Island Vacation, we are so close to every thing yet so neatly and privately tucked away from it all! radise Island Beach Club allows you to do as much or as little as you like. Swim, float, or play in either one of our two inviting heated swimming pools of sparkling fresh water right at your doorstep.
Hotel Address: Paradise Island Garden View
Cape Santa Maria Beach Resort & Villas - Long Island Bahamas, South Bahamas
Look no further. True paradise exists on Long Island in the Bahamas. From the moment you arrive at Cape Santa Maria Beach Resort to the moment you leave, exist in a dream-like cocoon where time is forgotten. The scene surrounding our intimate resort will take your breath away with every glimpse - brilliant white sand, an unreal blue sea, and miles of almost-empty beach. You'd feel shipwrecked on a tropical island, if it weren't for the luxurious amenities at your fingertips. Fill your days with activity on or off the island, or simply be. There is no pressure to do anything. You've landed in another world, where the locals warmly welcome you, our staff know your name, and going barefoot is elegant.
Hotel Address: Long Island Bahamas South Bahamas
Unique Village Resort - Governor's Harbour, Bahamas
Unique Village Hotel and Villas, located on the beautiful Bahamian Island of Eleuthera, is just a 20 minute ride from that island's main airport in Governor's Harbour. This beautiful resort sits on a spectacular stretch of beach that runs for miles. It is comprised of 14 units - 10 hotel rooms, 2 - two bedroom, 2 bathroom villas and 2 - one bedroom apartments. The villas and apartments have fully equipped kitchens and all units offer breathtaking view of the Atlantic Ocean. Bahamas
Hotel Address: North Palmetto Point, PO Box EL-25187, Governor's Harbour,Eleuthera, Baha
Hotel Riu Paradise Island - Bahamas

Hotel Rating: Five Star Luxury Hotel

ALL INCLUSIVE

Situated on a 3-mile-long, white sandy beach, Riu Paradise Island has a prime location next to the Atlantis Casino. Relax in elegantly decorated rooms with stunning sea views and enjoy fine amenities such as fully-stocked mini bars and liquor dispensers. Choose from a succulent selection of dining options and take part in a wide array of daily leisure activities, including a relaxing spa, and the excitement of casino life nearby! Riu Paradise Island offers the ultimate All Inclusive experience in the Bahamas. Located on Paradise Island (the Bahamas), 3 km/1.8 miles from Nassau, 100 m/328 ft from Atlantis, the largest casino in the Caribbean
Address: Casino Drive Paradise Island, 6307 - Paradise Island - Bahamas
---
---

View All Resorts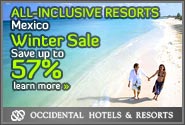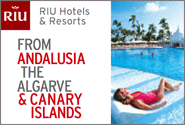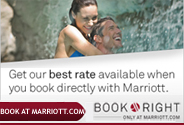 BAHAMAS ACTIVITIES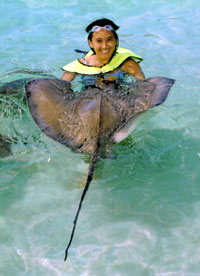 Find fun and exciting activities, tours, and things to do in Bahamas. Available choices include Bahamas Adventure Tour, Air Tour, Day Cruise, Diving, Night Cruise, Sightseeing, Transfer, Water Activity, Wildlife, ...



Things To Do in Bahamas